Selected feature films

Little Mountain Boy (Schellen-Ursli), Xavier Koller, Switzerland
Swallows and Amazons, Philippa Lowthorpe, Great Britain
Red Dog: True Blue, Kriv Stenders, Australia
Help, I Shrunk My Teacher (Hilfe, Ich hab meine Lehrerin geschrumpft), Sven Unterwaldt, Germany/Austria
Snowtime!, Jean-François Pouliot, François Brisson, Canada

Selected short films:

Jonas and the Sea (Zeezucht), Marlies van der Wel, The Netherlands
Revolting Rhymes - Part 1 and 2, Jan Lachauer, Jakob Schuh, Bin-Han To, Great Britain
Spill, Aaron Lester Ellis, Australia
Sing (Mindenki), Kristóf Deák, Hungary
---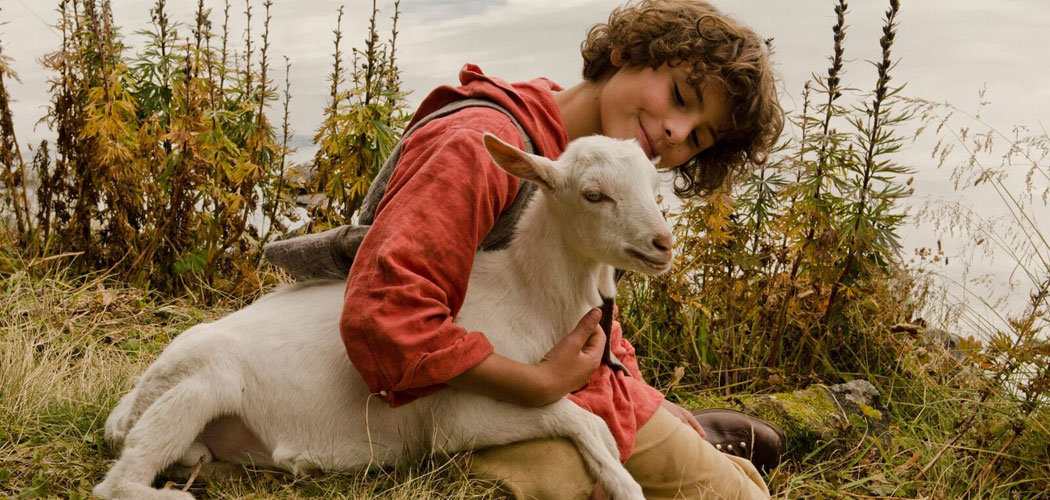 LITTLE MOUNTAIN BOY (Schellen-Ursli)
DIRECTOR Xavier Koller
SCREENPLAY: Stefan Jäger, Xavier Koller
DOP: Felix von Muralt
EDITOR: Gion-Reto Killias
MUSIC: Martin Tillman
CAST: Jonas Hartmann, Julia Jeker, Tonia Maria Zindel, Leonardo Nigro

PRODUCERS: Peter Reichenbach, P.C. Fueter, Ditti Bürgin-Brook
PRODUCTION: C-Films, La Siala Entertainment
CO-PRODUCTIONS: SRF, SRG SSR, RTR, Teleclub
DISTRIBUTION: Discovery Film
WORLD SALES: ARRI Media
Ursli is a real mountain boy, living with his family and his beloved animals in the Swiss Alps. When an accident occurs and all the kids in his village mock him, he stands a great adventure with cleverness and bravery.
Xavier Koller (1944) attended the Theatre Academy of Zurich. In 1990 he received an Academy Award, Best Foreign Language Film, for Journey of Hope.
2015 I 104' I Switzerland I adventure, family
Seattle International Children's Film Festival 2016 (Audience Choice Award)
---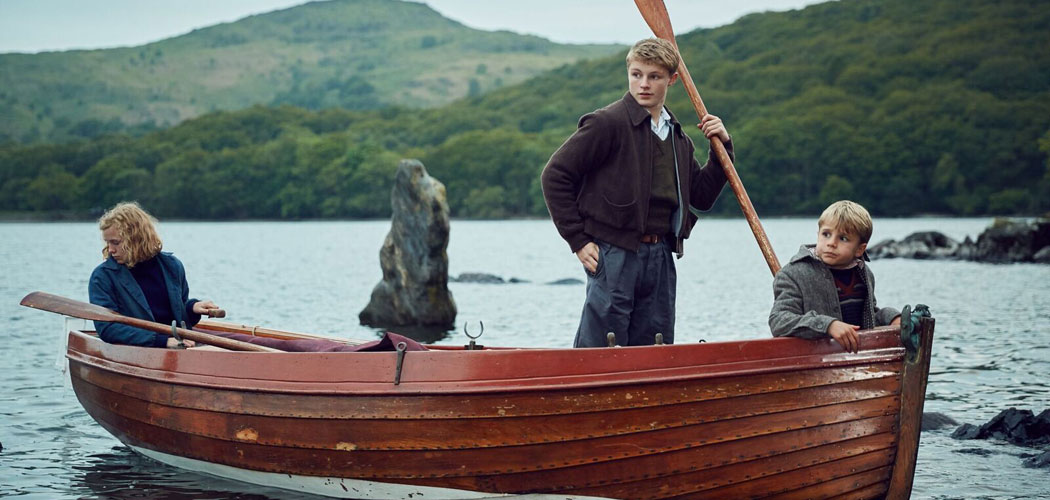 SWALLOWS AND AMAZONS
DIRECTOR: Philippa Lowthorpe
SCREENPLAY: Andrea Gibb
DOP: Julian Court
EDITOR: Dave Thrasher
CAST: Kelly Macdonald, Andrew Scott, Rafe Spall, Jessica Hynes, Fenella Woolgar
MUSIC: Ilan Eshkeri

PRODUCERS: Nick Barton, Nick O'Hagan, Joe Oppenheimer
PRODUCTION: Harbour Pictures
CO-PRODUCTIONS: BBC Films, BFI
DISTRIBUTION: Discovery Film
WORLD SALES: HanWay Films
Set over one idyllic summer the four Walker children and their sailing rivals, the Blacketts, run amok against the stunning backdrop of the Lake District. Theirs is a world of imagination. But the real world finds itself on the brink of war.
Philippa Lowthorpe (1961) is the first and only female to win Best Director: Fiction at the BAFTA Awards. She has spent much of her career working in TV, on shows such as Five Daughters (2010) and Call the Midwife (2012–2013).
2016 I 97' I United Kingdom I adventure, family
Stockholm Film Festival 2016, Seattle International Film Festival 2017
---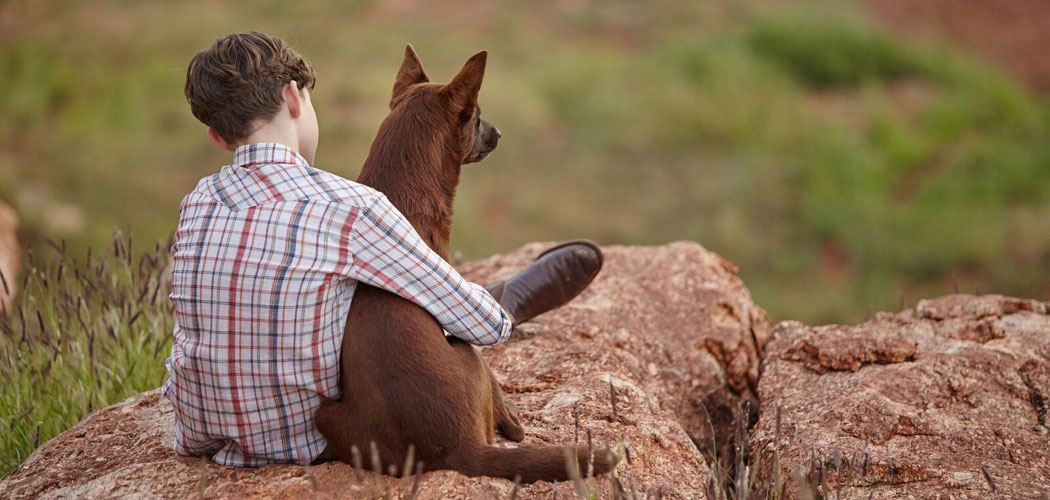 RED DOG: TRUE BLUE
DIRECTOR: Kriv Stenders
SCREENPLAY: Daniel Taplitz
DOP: Geoffrey Hall
EDITOR: Jill Bilcock, Rodrigo Balart
MUSIC: Cezary Skubiszewski
CAST: Phoenix, Levi Miller, Bryan Brown

PRODUCERS: Nelson Woss, Bryce Menzies, Chris Veerhuis, Mark Kraus, Jill Bilcock
PRODUCTION: Good Dog Enterprises, Marshalls & Dent
DISTRIBUTION: Radar
Eleven-year-old Mick is shipped off to his grandfather's cattle station in the remote region of Western Australia. He is prepared for a life of dull hardship, but instead finds friendship with a one-of-a-kind dog.
Kriv Stenders (1964) has directed numerous documentaries, shorts and features films. His feature film Red Dog – a sequell to Red Dog: True Blue – screened in the Berlinale Generation section in 2011.
2016 I 89' I Australia I family
Berlin International Film Festival 2016, Toronto International Film Festival 2016, Sundance Film Festival 2017
---
HELP. I SHRUNK MY TEACHER (Hilfe, ich hab meine Lehrerin geschrumpft)
DIRECTOR: Sven Unterwaldt
SCREENPLAY: Gerrit Hermans
DOP: Stephan Schuh
CAST: Oskar Keymer, Anja Kling, Justus von Dohnányi, Axel Stein, Otto Waalkes

PRODUCERS: Corinna Mehner, Hans Eddy Schreiber, Katja Dor-Helmer, Antonio Exacoustos, Kiri Trier
PRODUCTION: Blue Eyes Fiction (DE)
CO-PRODUCTION: Karibufilm, MINI Film (AT), Deutsche Columbia Pictures
WORLD SALES: ARRI Media
The story of 11-year-old Felix, whom nobody believes has 'shrunk' the universally-hated school principal Dr. Schmitt-Gössenwein to a height of just 15 centimeters. Even he does not know how it happened!
Sven Unterwaldt (1965) is a well-known name in the German comedy scene. His films include: Siegfried (2005), 7 Dwarves – The Wood Is Not Enough (2006), U-900 (2008) and TV series Switch (1997), Berlin, Berlin (2002) etc.
2015 I 101' I Germany, Austria I family
Chicago International Children's Film Festival 2016 (Best Feature Film), Toronto International Film Festival (Kids) 2016, Seoul International Youth Film Festival 2016, Tumbleweeds 2016, Warsaw Film Festival 2016
---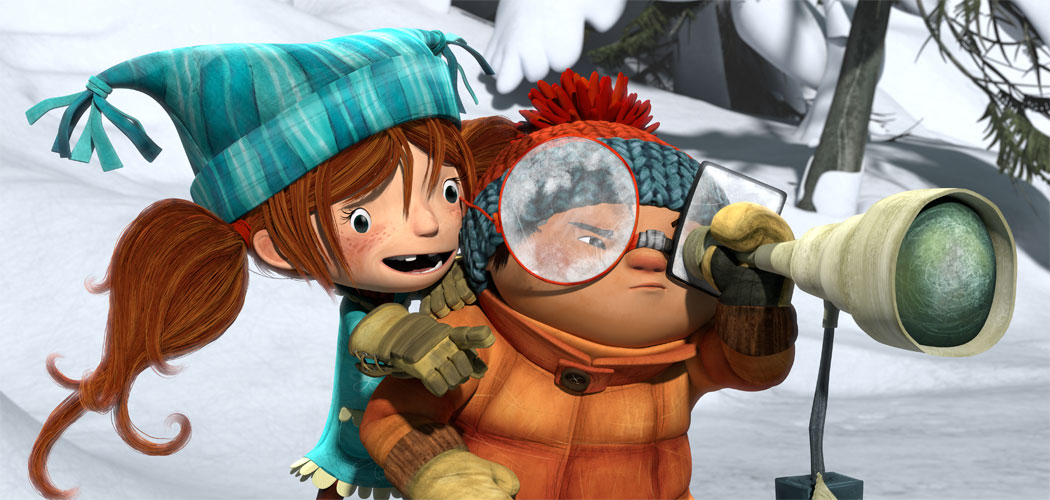 SNOWTIME
DIRECTOR: Jean-François Pouliot, François Brisson
SCREENPLAY: Paul Risacher

ANIMATION: Jim Van Der Keyl
EDITOR: Robert Yates
MUSIC: Éloi Painchaud, Jorane
CAST: Sandra Oh, Ross Lynch, Angela Galuppo, Lucinda Davis, Elisabeth Macrae

PRODUCER: Marie-Claude Beauchamp
PRODUCTION: CarpeDiem Film & TV
WORLD SALES: Dexin
Snowtime! is a film about hope and friendship. It explores the relations between friends during childhood, and the role that enthusiastic competition and energizing solidarity play in the lives of children.
Jean-François Pouliot (1957) directed his first feature La Grande Séduction (2003) after working in advertising for fifteen years. François Brisson has worked on films such as Marsupilami, Robinson Sucroë, Inuk etc.
2015 I 80' 3D I Canada I animated film
---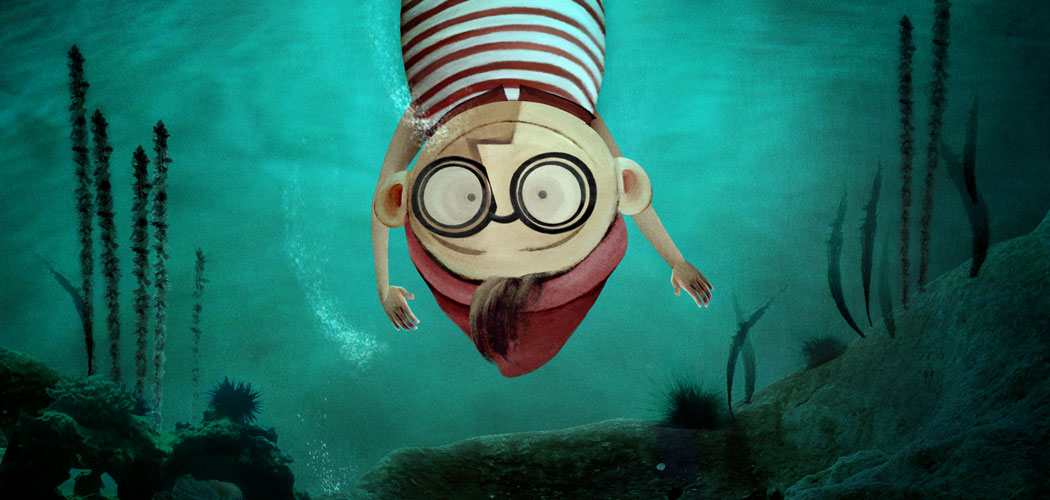 JONAS AND THE SEA (Zeezucht)
DIRECTOR: Marlies van der Wel
SCREENPLAY:Ruben Picavet, Marlies van der Wel

ANIMATION: Marlies van der Wel

MUSIC: Tim van Berkenstijn

PRODUCER: Marieke Konijn
PRODUCTION: Halal
WORLD SALES: KLIK! Amsterdam Animation Festival
A film about a man who casts aside everything in pursuit of his dream. A dream we all share: the quest to find a place we can call home, even if it's underwater.
Marlies van der Wel (1984) is a Dutch animator and illustrator, working from her studio based in Amsterdam. She is working on both commercial and artistic projects.
2015 I 11'30'' I The Netherlands I animated film
Nederlands Film Festival 2015, Berlin International Film Festival 2016, Holland Animation Film Festival 2016, TIFF Kids 2016, Hiroshima 2016, Anima Mundi 2016, Sundance Film Festival 2017
---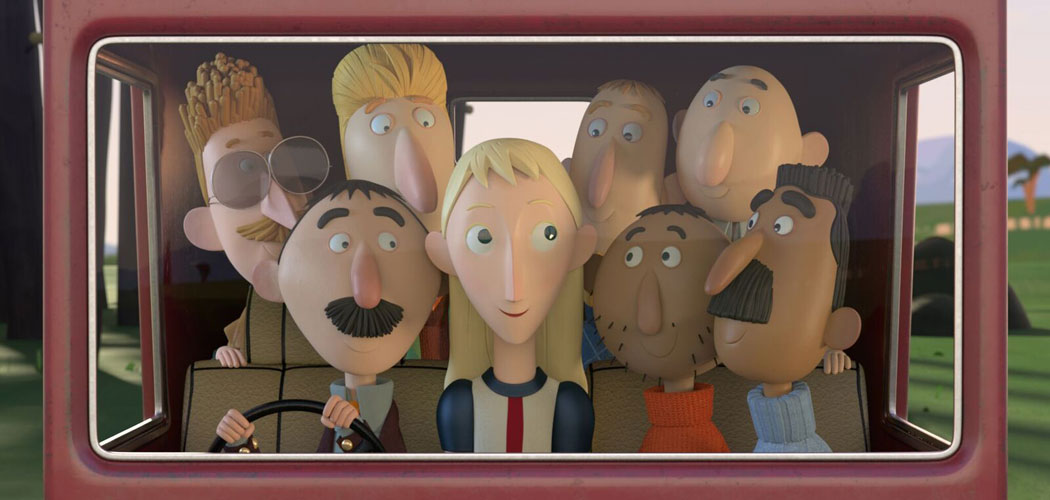 REVOLTING RHYMES - PART 1 AND 2
DIRECTOR: Jakob Schuh, Jan Lachauer
ADAPTATION: Jan Lachauer, Jakob Schuh
EDITOR: Jan Lachauer, Benjamin Quabeck
MUSIC: Ben Locket
CAST: Rob Brydon, Bertie Carvel, Gemma Chan, 
Tamsin Greig

PRODUCERS: Martin Pope, 
Michael Rose

PRODUCTION, WORLD SALES: Magic Light Pictures
Based on the much-loved children's book by Roald Dahl, Revolting Rhymes takes the classic fairy tales of Little Red Riding Hood, Snow White, The Three Little Pigs, Jack & the Beanstalk and Cinderella, then mixes them together and serves them with a mischievous twist.
Jakob Schuh (1976) graduated in direction/animation at the Academy Baden-Württemberg. He co-directed The Gruffalo, nominated for an Oscar as the Best Animated Short in 2011. Jan Lachauer (1983) also studied in Baden-Württemberg and at the Gobelins. He co-directed Room on the Broom, an Oscar nominee in 2014.
2017 I 19'11'' + 28'43'' I United Kingdom I animated
---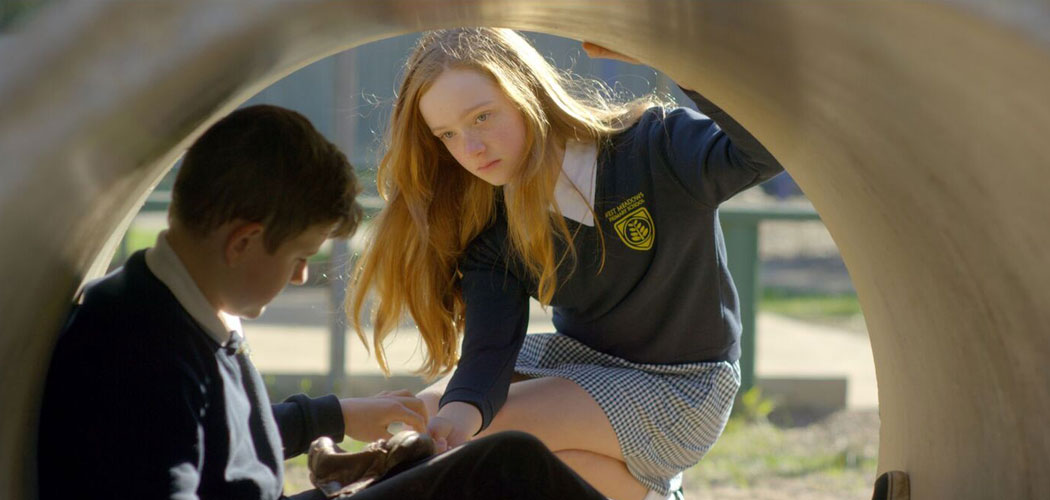 SPILL
DIRECTOR: Aaron Lester Ellis
SCREENPLAY: Aaron Lester Ellis
DOP: Josh Mitchell Frey
EDITOR: Lester Ellis Jr, Aaron Lester Ellis
MUSIC: Asher Pope
CAST: Samuel Edwards, Ellmir Asipi, George Missailidis, Grace Rosebirch, Cooper Stewart, Lester Ellis Jr

PRODUCERS: Lester Ellis Jr, Tom Vogel
PRODUCTION, WORLD SALES: Welcome Stranger Productions
It is 1999 at West Meadows Primary School and the marble craze has hit an all time high. Maxy has become a force in the sandpit but the school bully Plugga devises a plan to stop him.
Aaron Lester Ellis is a filmmaker from Melbourne. He formed Welcome Stranger Productions to create films that focus on pressing social issues such as bullying and youth suicide.
2016 I 9'13'' I Australia I drama
Striking Film Festival 2016, Connect Film Festival 2016, Flickerfest 2016, Setting Sun Film Festival 2017 (Best Film, Best Script)
---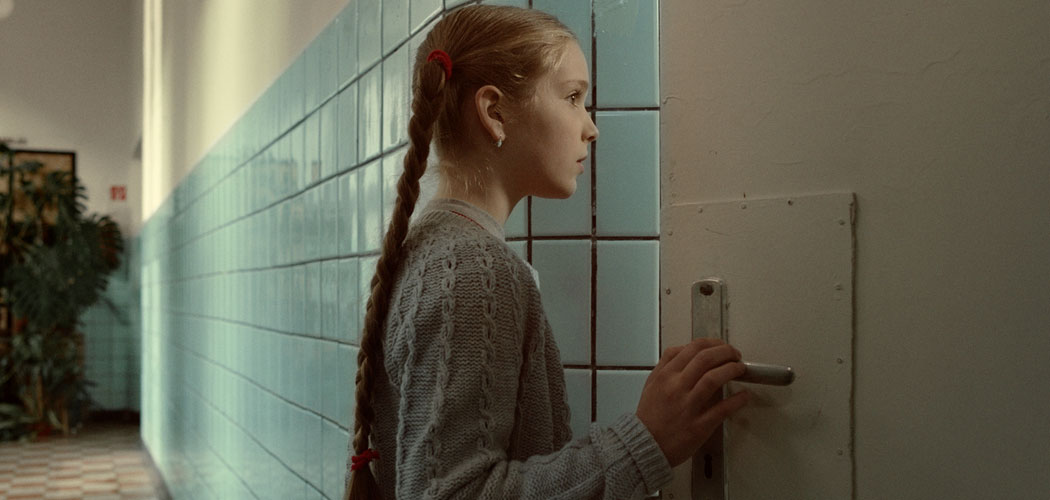 SING (Mindenki)
DIRECTOR: Kristóf Deák
SCREENPLAY: Kristóf Deák
DOP: Róbert Maly
EDITOR: Mano Csillag
SOUND: Máté Péterffy
MUSIC: Ádám Balázs
CAST: Dorka Gáspárfalvi, Dorottya Hais, Zsófia Szamosi, Borbála Karádi, Péter Bregyán

PRODUCERS: Anna Udvardy, Kristóf Deák
PRODUCTION: Meteor Film
WORDL SALES: New Europe Film Sales
Zsofi is having a hard time fitting in at her new school. Her distress grows when the choir director treats her cruelly despite her love of singing. Along with her friend Liza, Zsofi investigates the teacher in an attempt to reveal her true nature. Sing won an Oscar for the Best Short Film.
2016 I 25' I Hungary I drama