Selected films:

Chocolate egg, Tomislav Šestan
Milk and Honey (Med i Mliko), Marko Jukić
Blue Peter (Plavi Petar), Marko Šantić
Half a Man (Po čovika), Kristina Kumrić
Safe Flight (Siguran let), Aldo Tardozzi (Croatian premiere)

• Co-Production
Red Light (Na Červeno), Toma Waszarow
---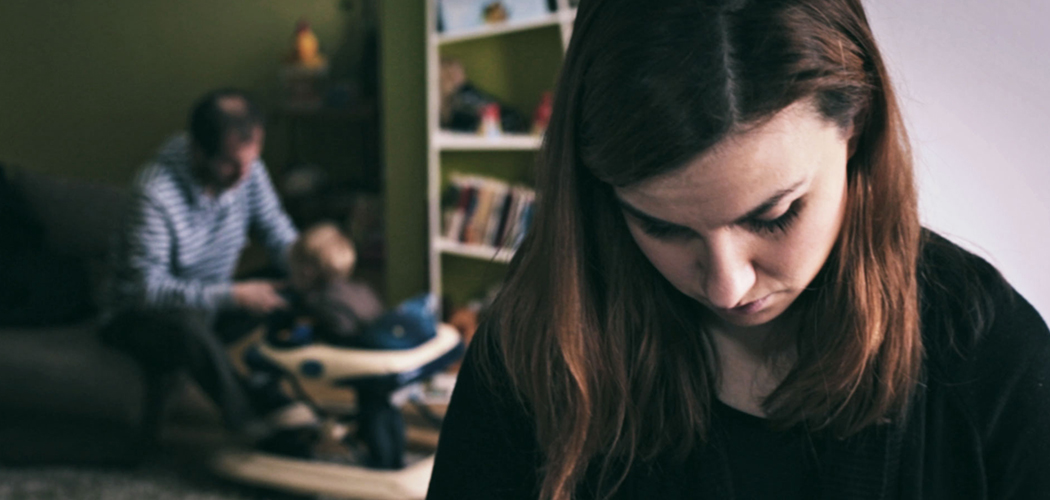 CHOCOLATE EGG (Čokoladno jaje)

DIRECTOR: Tomislav Šestan
SCREENPLAY: Tomislav Šestan
DOP: Damian Nenadić, Jurica Marković
SOUND: Karlo Vorih
LEAD ACTRESS: Irena Tereza Prpić
LEAD ACTOR: Ivan Ožegović
SUPPORTING ACTRESS: Ana Šestan

PRODUCER: Igor Jelinović
PRODUCTION, DISTRIBUTION: Blank filmski inkubator

A father unexpectedly comes to visit his one-year-old daughter after six months. His ex girlfriend is not thrilled to see him.

Tomislav Šestan (1977) directed his first film Dupence in 2012, followed by Granddaughter (2014), a film shown at Pula Film Festival.

2016 Ι 10'48'' Ι Croatia Ι drama Ι premiere
---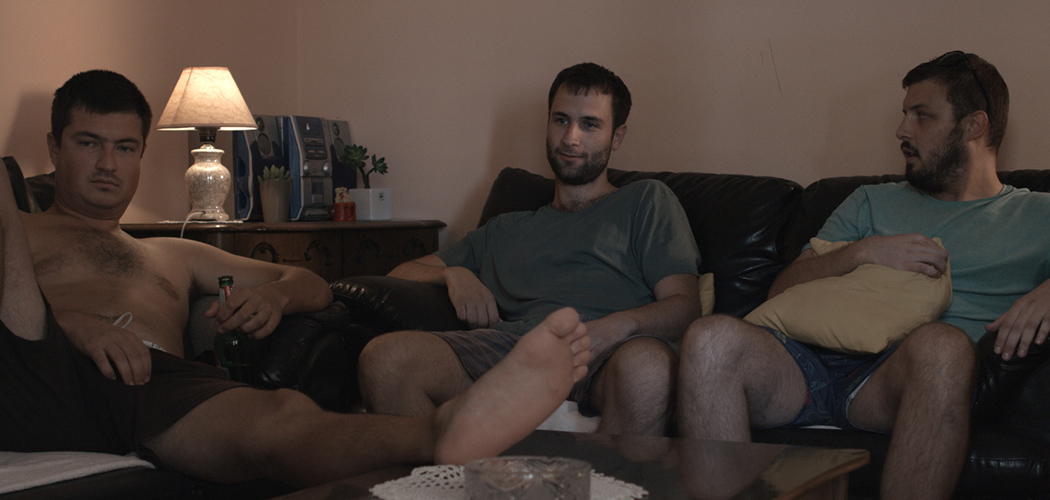 MILK AND HONEY (Med i mlijeko)

DIRECTOR: Marko Jukić
SCREENPLAY: Marko Jukić
DOP: Rino Barbir
EDITOR: Sandro Baraba
SOUND: Tihomir Vrbanec
CAST: Mila Jukić, Željko Babić, Marija Kotarac, Šime Šitum, Jakov Milić, Brian Willems

PRODUCER: Marko Jukić
PRODUCTION: Kino klub Split
CO-PRODUCTION: Blank filmski inkubator

It's a steamy summer in Split. Žele is working at a Boules field where he sells refreshments to a player base largely made up of senior men. He lives with his grandmother who spends her days in the couch watching TV.

Marko Jukić (1990) has been an active member of Split Cinema Club since 2011. He is currently doing his masters in film and TV directing. He has directed the film Cricket (2014).
Zagreb Film Festival 2016 (Special Mention)

2016 Ι 24'29'' Ι comedy, drama
---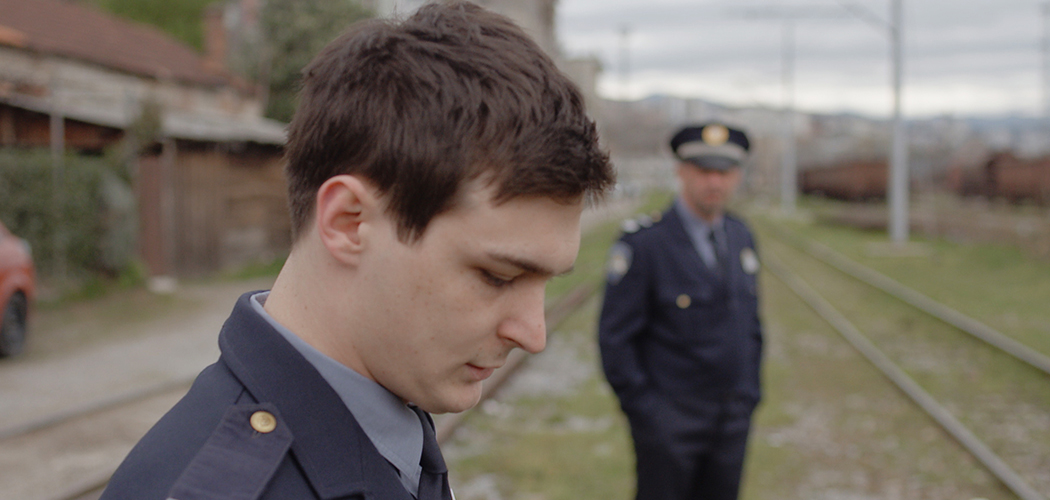 BLUE PETER (Plavi Petar)

DIRECTOR: Marko Šantić
SCREENPLAY: Marko Šantić
DOP: Marko Kočevar
EDITOR: Ivana Fumić
MUSIC: Davor Herceg
CAST: Olivera Baljak, Hrvoje Vladisavljević, Tanja Smoje, Dražen Mikulić

PRODUCERS: Jure Bušić, Marko Cafnik
PRODUCTION: Jaka produkcija
CO-PRODUCTION: Snaut (SI)

Petar is a young police officer. He lives with his parents in a small house, butthey are facing eviction. Inoneof the distraints, he oversteps his police authority and tries to protect the senior couple.

Marko Šantić (1983) graduated in directing in Ljubljana. Heis the author of short films Good Luck, Nedim (2005) and Hole (2006). In 2013, he directed his debut feature film Seduce Me.

Ouchy Film Awards 2016, Equality Festival 2016, Canada Shorts 2016 (Award of Excellence), Worldfest Houston 2017 (Platinum Award)

2016 Ι 14'28'' Ι Croatia, Slovenia Ι drama
---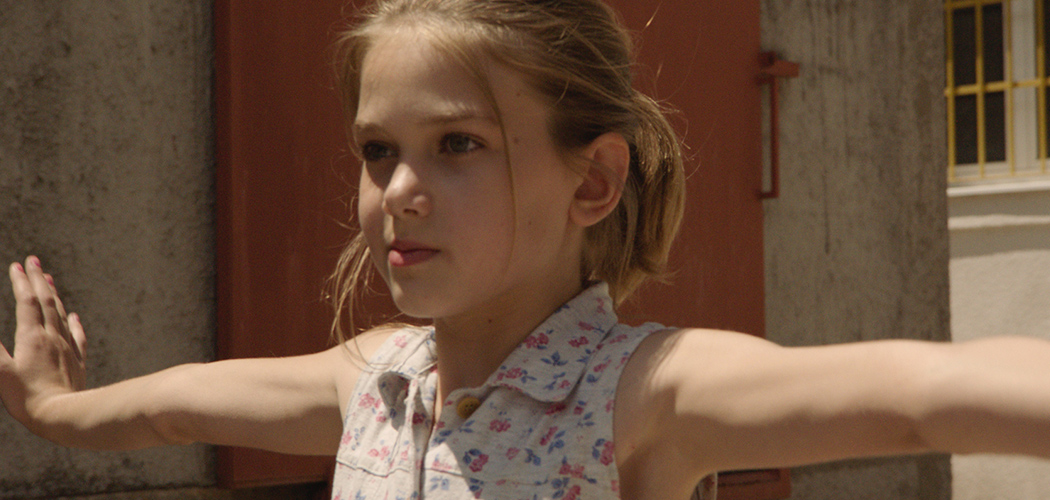 HALF A MAN (Po čovika)

DIRECTOR: Kristina Kumrić
SCREENPLAY: Maja Hrgović
DOP: Igor Zelić
EDITOR: Frano Homen
MUSIC: Borna Buljević
CAST: Janja Avdagić, Leonarda Živković, Franjo Dijak, Marina Redžepović, Nikša Butijer, Igor Hamer

PRODUCERS: Vanja Jambrović, Tibor Keser, Hélène Mitjavile, Hrvoje Osvadić
PRODUCTION: Restart (HR)
CO-PRODUCTION: Melocotonfilms (FR), Umjetnička organizacija Kinoljetka (HR)
WORLD SALES: Kurz Film Agentur

A small town in the Dalmatian hinterland, autumn of 1991. It is a big day for 10-year-old Mia and 12-year-old Lorena: their father Mirko is being released from a concentration camp where he had been held prisoner for three months.

Kristina Kumrić (1975) graduated from the Faculty of Textile Technology and the Academy of Dramatic Art in Zagreb. She has directed the documentary Welcome to Igrane (2008). She teaches at the University of Osijek.

Toronto International Film Festival 2016, Valladolid Film Festival 2016 (Best Short Film), Free Zone Film Festival 2016, Zagreb Film Festival 2016, Vilnius Film Festival Kino Pavasaris 2017 (Special Mention), CinAlfama Lisbon International Film Awards 2017 (Best Screenplay, Best Short Film), Transilvania Shorts (Best Narrative Film), Festival mediteranskog filma Split 2017, Brooklyn Women's Film Festival 2017 (Grand Prix, Best Short Film, Best Actress)

2016 Ι 20' Ι Croatia, France Ι drama
---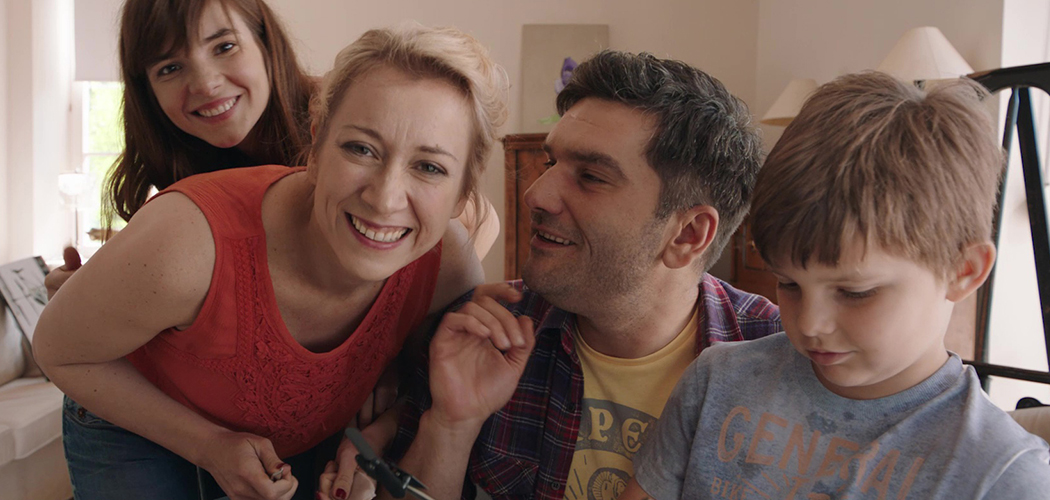 SAFE FLIGHT (Siguran let)
DIRECTOR: Aldo Tardozzi
SCREENPLAY: Aldo Tardozzi
DOP: Filip Tot
EDITOR: Mato Ilijić
MUSIC: Luka Zima
CAST: Lana Barić, Bojan Navojec, Kaja Šišmanović, Tena Jeić Gajski, Aljoša Vučković
PRODUCERS: Barbara Jukopila, Đina Jakir
Zdravko and Višnja have prepared a big trip for the whole family. They travel to Australia for Zdravko's sister wedding. Frightened by various news of terrorism, they decide to divide the family members in two planes.
Aldo Tardozzi (1974) graduated in directing from the Academy of Dramatic Art in Zagreb. Films and series: Think Pink (2000), Generation Y (2011–2014), Sweetheart (2011), and feature film Spots (2011).
2017 Ι 24' Ι comedy, drama Ι premiere
---
• Co-Production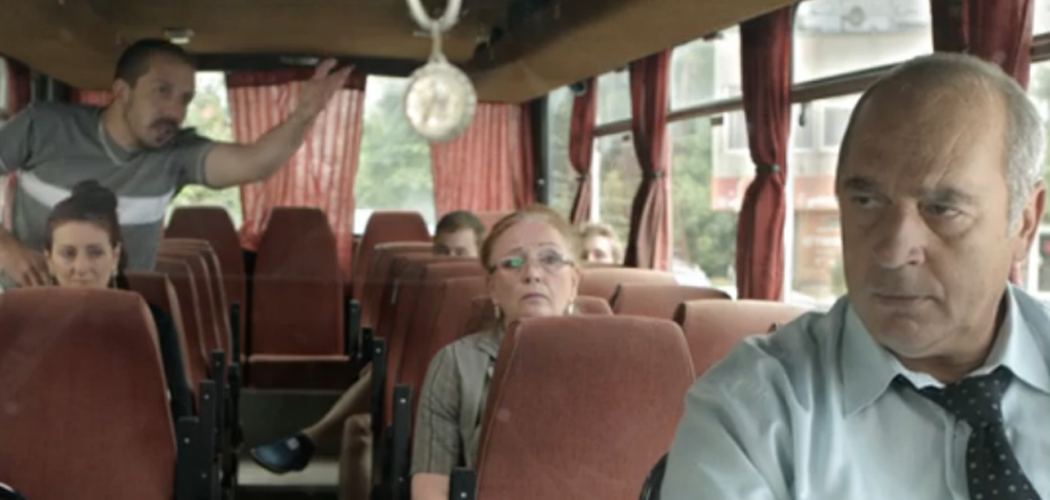 RED LIGHT (Na červeno)
DIRECTOR: Toma Waszarow
SCREENPLAY: Toma Waszarow, Viktor Dessov
DOP: Martin Balkanski
EDITOR: Vladimir Gojun
MUSIC: Toma Waszarow
CAST: Plamena Getova, Tsvetan Desov, Boris Kashev

PRODUCERS: Toma Waszarow, Anna Stoeva, Ivan Kelava
PRODUCTION: Revo Films (BG)
CO-PRODUCTION, DISTRIBUTION: Eclectica (HR)
In a small town, the only traffic light stuck on red. An intercity bus stops and its driver refuses to continue until it turns green.
Toma Waszarow (1977) graduated in directing in Sofia. Films: The Kiss (2005), Anything for You (2009), Noon (2010). He has edited numerous feature films. In 2009, he founded Revo Films.
Sofia International Film Festival 2016 (Best Bulgarian Short Film),Festival mediteranskog filma Split 2016, Encounters International Short Film Festival 2016 (Audience Award), Mediterranean Short Film Festival of Tangier 2016 (Best Screenplay), CINEMED 2016, Trieste Film Festival 2017, International Short Film Week Regensburg 2017, Brussels Short Film Festival 2017

2016 Ι 22' Ι Bulgaria, Croatia Ι mynority co-production Ι comedy, drama
---