Selected films:

Zero dollar baby (Djevojka od nula dolara), Damir Terešak
Before the flags (Ispred zastava), Sanja Bistričić
I, Branko by surname Fučić (Az, Branko pridivkom Fučić), Bernardin Modrić
In the Footsteps of Our Ancestors (Tragovima naših predaka), Luka Klapan
• Co-Production
Why did Dragan gather his band (Zašto je Dragan napravio orkestar), Nikola Spasić
---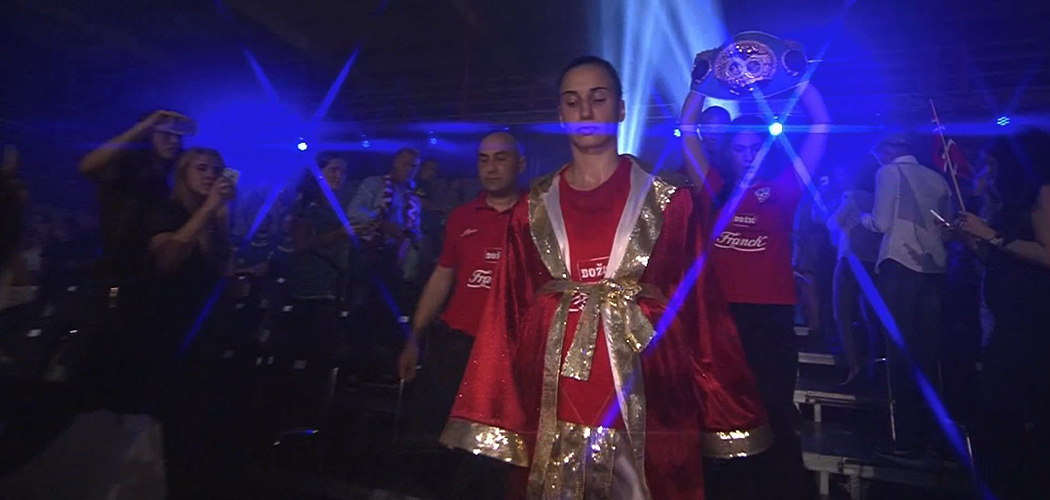 ZERO DOLLAR BABY (Djevojka od nula dolara)

DIRECTOR: Damir Terešak
SCREENPLAY: Damir Terešak
DOP: Tomislav Mareković, Mario Krce, Krešimir Matoušek, Domagoj Doko
EDITOR: Maida Srabović
SOUND: Frano Homen
MUSIC: Adrian Vinković Rangel

PRODUCER: Damir Terešak
PRODUCTION, DISTRIBUTION: Maxima film
Ivana Habazin has been a professional boxer since 2012. Unrecognised by institutions and organisations in sport, and without any financial support, Ivana is fighting for the world welter champion title in all four boxing organisations.
Damir Terešak (1954) founded Maxima film in 1992. He directed the documentary The Last Native Petrović (2003), and has produced Armin (2007), These are the Rules (2014), etc. He is a professor at the Academy of Dramatic Art in Zagreb.

ZagrebDox 2017
2016 Ι 32'24''
---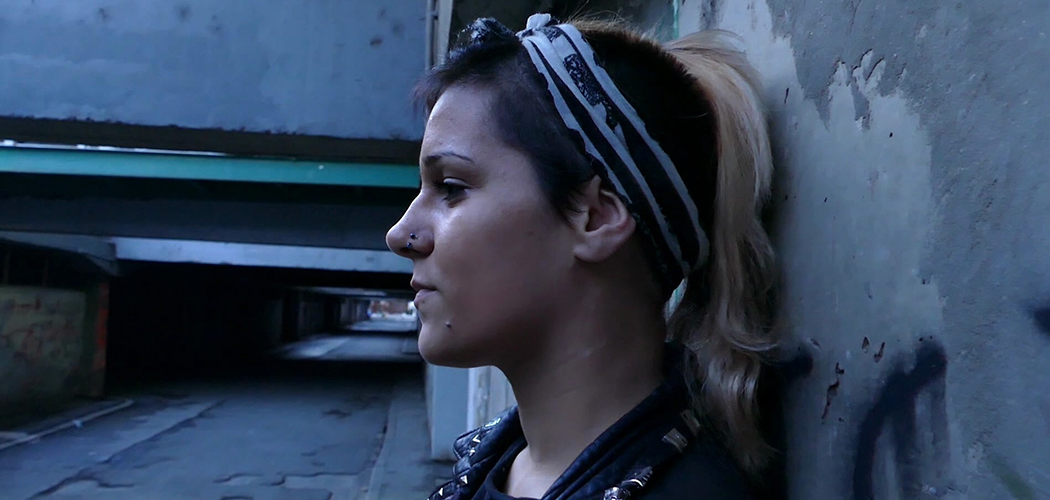 BEFORE THE FLAGS (Ispred zastava)

DIRECTOR: Sanja Bistričić
SCREENPLAY, DOP, EDITOR: Sanja Bistričić
SOUND: Ivan Zelić
MUSIC: Rukopotezno povlačilo, Dobri Isak
PRODUCER: Anita Bastašić
PRODUCTION: Restart
WORLD SALES: Restart label
Đuro is a Croatian punk boy with wounds from the past in his heart, making him hate everything not related to his homeland. His world is shaken up when he falls in love with Elvira, a Serbian girl.
Sanja Bistričić (1982) graduated in horticulture from the Faculty of Agriculture. Her field of work is a combination of fashion, documentary and art photography. In 2014, she published a book of photographs 01.
Liburnia Film Festival 2016, Filmski Front Festival 2016, Slobodna Zona Festival 2016, Balkan Beyond Borders 2016
2016 Ι 11'52''
---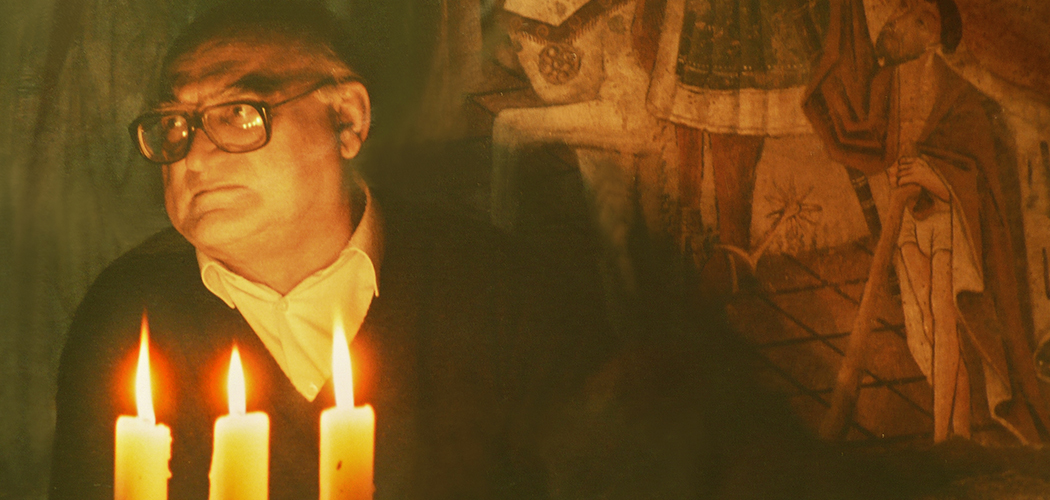 I, BRANKO BY SURNAME FUČIĆ (Az, Branko pridivkom Fučić)

DIRECTOR: Bernardin Modrić
SCREENPLAY: Bernardin Modrić
DOP: Robert Kalčić
EDITOR: Tin Kowalski
MUSIC, SOUND: Igor Karlić
PRODUCER: Tiha Modrić
PRODUCTION: Istra Film
A poetic story of the most prominent Croatian researcher of Glagolitic script and fresco painting, Branko Fučić, whose work has marked the art history of South-East Europe in the second half of the 20th century.
Bernardin Modrić (1954) has directed more than 130 short and documentary films. Some of his films include Rock Tribe Rhythm (2005), Bordo - Comic Book Eternal Youth (2013), My Europe (2014), etc.
Međunarodni festival arheološkog filma 2016 (Audience Award)
2016 Ι 35'49''
---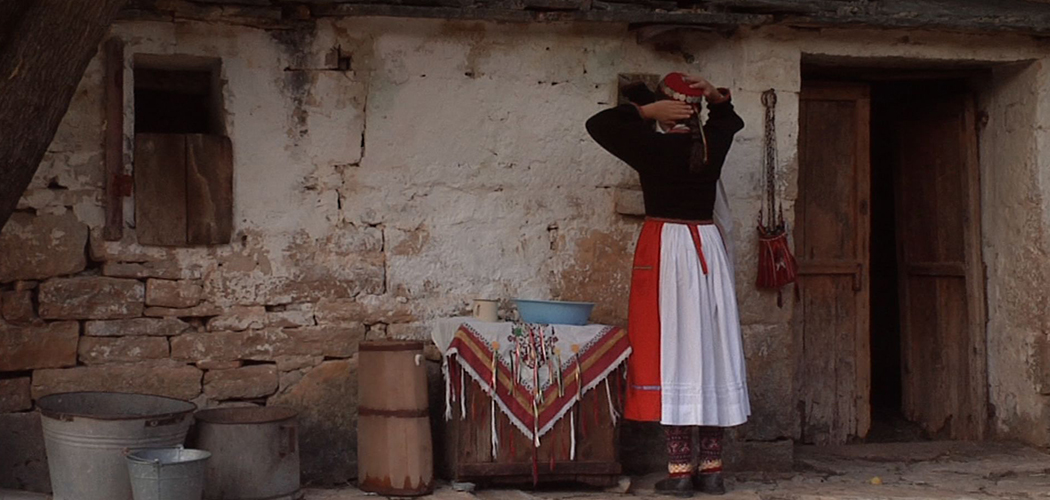 IN THE FOOTSTEPS OF OUR ANCESTORS

DIRECTOR: Luka Klapan
SCREENPLAY, DOP, EDITOR, SOUND, PRODUCER: Luka Klapan
PRODUCTION, DISTRIBUTION: Udruga FFVAL
The cultural-artistic society Luzarica is active in the little town of Pridraga inZadar hinterland. They present a betrothal and the arrival of the wedding party who come for the bride in accordance with the time-honoured tradition.
Luka Klapan (1970) is a painter and a filmmaker. His documentaries address contemporary and ethnographic issues. Films: Dream (2008), Pridraga: War Memories (2015), etc.
2017 Ι 30'32''
---
• Co-Production


WHY DID DRAGAN GATHER HIS BAND (Zašto je Dragan napravio orkestar)

DIRECTOR: Nikola Spasić
SCREENPLAY: Milanka Gvoić
DOP: Mirko Todorović, Daniel Toader, Petar Strmečki
EDITOR: Nikola Spasić
SOUND: Ivica Drnić
MUSIC: Vlado Kalember
PRODUCERS: Milanka Gvoić, Nikola Spasić, Fran Juraj Prižmić, Igor Prižmić
PRODUCTION, WORLD SALES: Rezon (RS)
CO-PRODUCTION, DISTRIBUTION: Menorah Film (HR)
Dragan Petrović used to be a horse trader, and so once he traded a horse for a tamboura. He never learned to read music, but he taught his three sons how to play music by ear and founded a family band.
Nikola Spasić graduated in directing from the Academy of Arts in Novi Sad, where he is currently finishing his PhD studies. He is one of the founders ofRezon, an incubator of multimedia art and creative industries.

2017 Ι 61'30'' Ι Serbia, Croatia Ι minority co-production
---