Euroshorts is a competitive programme bringing a selection of highest-quality recent accomplishments in European short film.
Selected films:

Fighting for Death (Fighting for Death), Eleonora Veninova, Macedonia
Deirdre, Jo Southwell, Ireland
Cubs (Cubs), Nanna Kristín Magnúsdóttir, Iceland
The Camel (Kupranugaris), Laurynas Bareisa, Lithuania
The Yards (Dvorišta), Ivan Salatić, Montenegro
Morning After, Patricia Chica, Canada
The End (3. poločas), Jiří Volek, Czech Republic
A Brief History of Princess X, Gabriel Abrantes & F. Cipriano, Portugal, France
Bad Habits, Emilios Avraam, Cyprus
Ambivalent, Keith Albert Tedesco, Malta
Shirt sleeves (Mëngë këmishe), Suela Bako, Albania
Dream a Little Dream, Michael Iversen, Danmark
Son (Fils), Cyrus Neshvad, Luxemburg
Follow Me (Volg mij), Anthony Schatteman, Belgium
Husband Jan with Family (Manžel Ján s rodinou), Pavol Čižmár, Slovak Republic
Tango (Tango), Dace Pūce, Latvia
Dad, Markus E. Müller, Austria
Who's Who in Mycology (Kdo je kdo v mykologii), Marie Dvořáková, Czech Republic
Giraffe, Janne Schmidt, Netherlands
---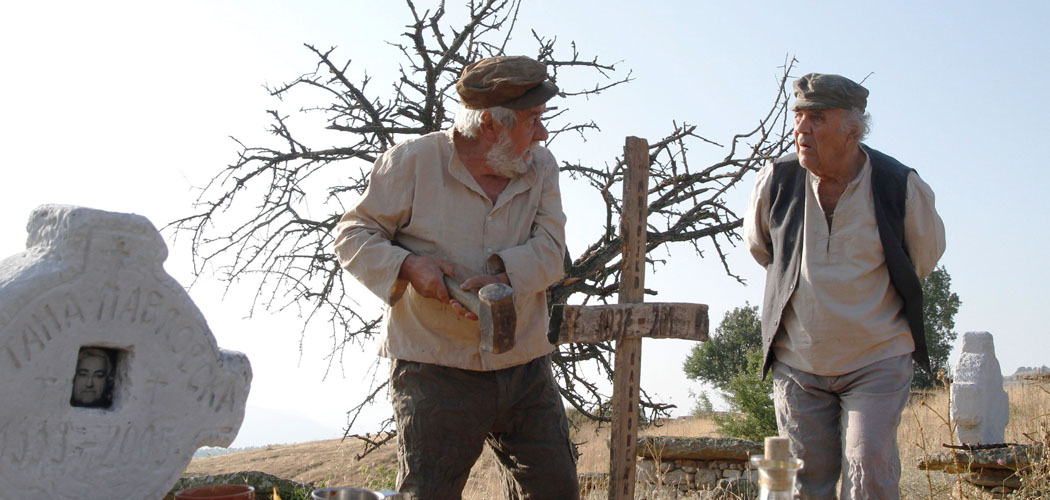 FIGHTING FOR DEATH
DIRECTOR: Eleonora Veninova
SCREENPLAY: Eleonora Veninova
KAMERA: Dimo Popov
DOP: Goce Kralevski
MUSIC: Kristian Sensini
CAST: Mite Grozdanov, Ilija Strumenikovski

PRODUCER: Goce Kralevski
PRODUCTION: DNF Films
The last remaining occupant of a deserted Macedonian village, Grandpa Milojko, carefully plans his own burial in the empty grave next to his wife's. His plan seems perfect until one morning he faces a person who claims the grave.

2016 I 14'46'' I Macedonia I drama
Izmir International Short Film Festival 2016 (Second Prize), Drama International Film Festival 2016 (Best Male Acting), Regensburg Short Film Week 2017, Vilnius Film Festival 2017, Montreal World Film Festival 2016, Encounters Short Film and Animation Festival 2016, Athens International Film Festival 2016, Skopje Film Festival 2016
---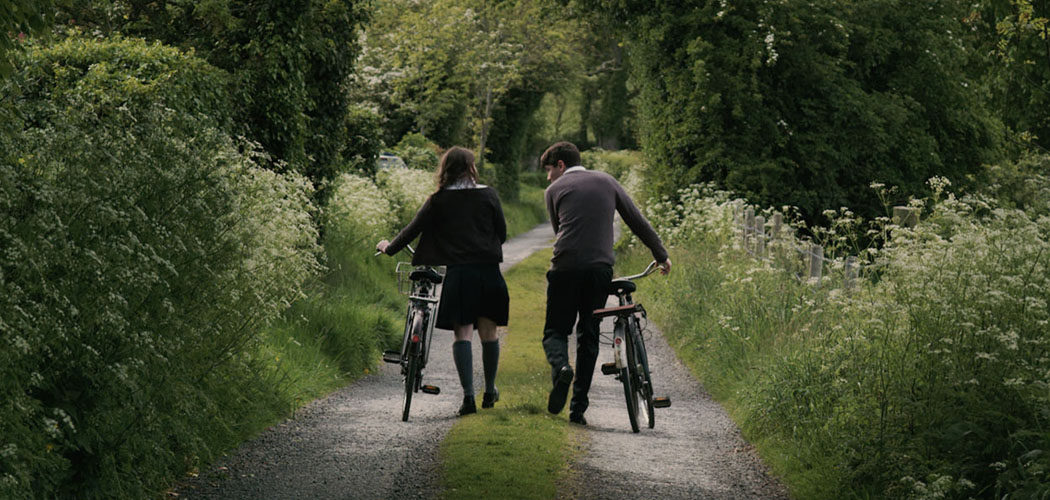 DEIRDRE

DIRECTOR: Jo Southwell
SCREENPLAY: Jo Southwell
DOP: Sean Cronin
EDITOR: William Patterson
CAST: India Mullen, Sean Doyle, Elaine Fox, Zeb Moore

PRODUCER: Katherine Selway
PRODUCTION: Aston Productions
A dark Irish love story set in the 1970's rural Ireland. The coming of age of a young girl surrounded by fear, religion and pain. Inspired by folklore the mystical traveller community tempt Deirdre into a world she has never known.

2017 I 14' I Ireland I drama
Fingal Film Festival 2016 (Best Short), The Newport Beach Film Festival 2017
---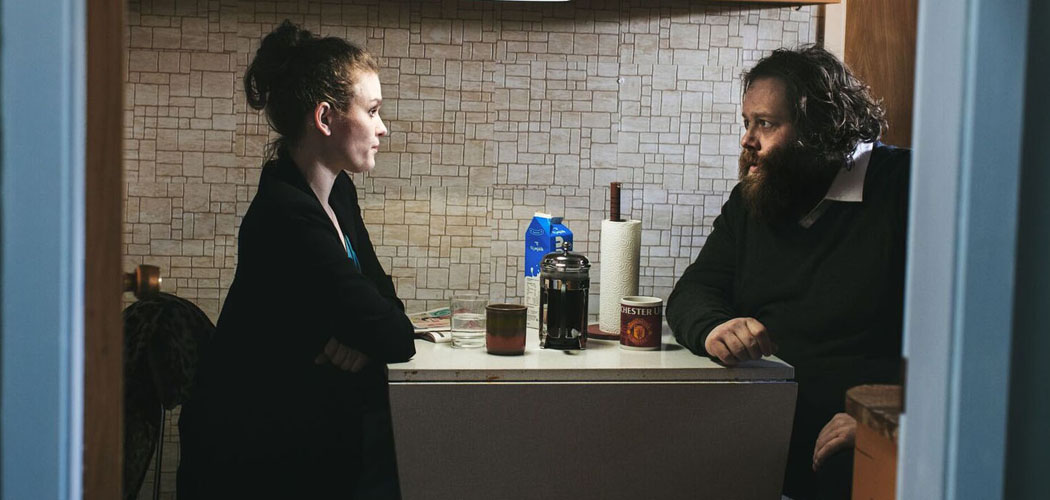 CUBS (Ungar)


DIRECTOR: Nanna Kristín Magnúsdóttir
SCREENPLAY: Nanna Kristín Magnúsdóttir
DOP: Bergsteinn Björgúlfsson
EDITOR: Eyrún Helga Guðmundsdóttir, Sigurbjörg Jónsdóttir
MUSIC: Gísli Galdur, Þórunn Antonía Magnúsdóttir
CAST: Ólafur Darri Ólafsson, Ragnheiður Ugla Ocares Gautsdóttir, Agla Bríet Gísladóttir

PRODUCERS: Eva Sigurðardóttir, Nanna Kristín Magnúsdóttir
PRODUCTIONS: Zik Zak Filmworks, Askja Films, Skot Productions, Köggull, Wonder Street
WORDL SALES: Askja Films
A single father wants to fulfill his young daughter's wish to throw a slumber party for her girlfriends but it turns out to me more complicated than he expected.

2016 I 19' I Iceland I drama
---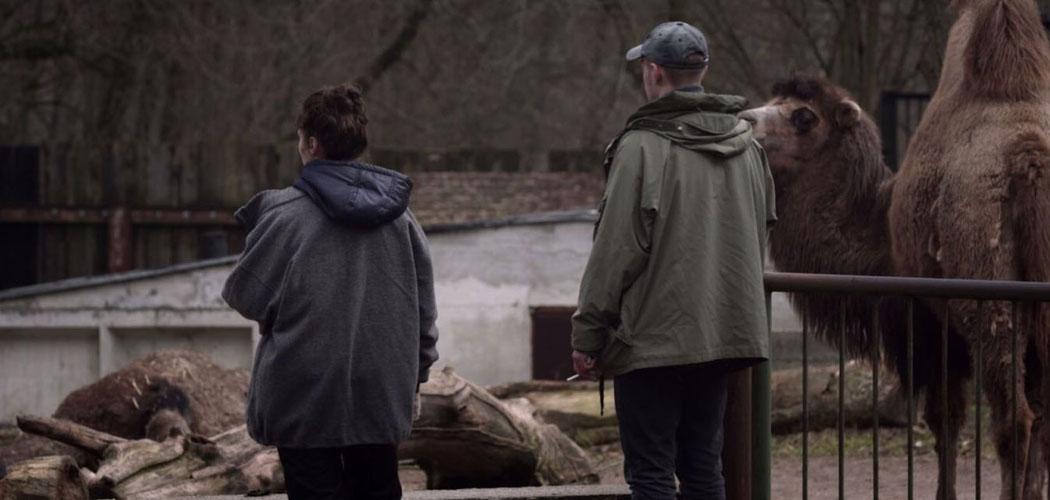 THE CAMEL (Kupranugaris)
DIRECTOR: Laurynas Bareisa
SCREENPLAY: Laurynas Bareiša
DOP: Martynas Norvaišas, Vytautas Katkus
EDITOR: Laurynas Bareiša
SOUND: Iveta Macevičiutė
CAST: Paulius Markevičius, Indrė Patkauskaitė

PRODUCER: Klementina Remeikaitė
PRODUCTION, WORLD SALES: Afterschool, LMTA
A camel dies in the local zoo. Paulius and Indre – two caretakers discover it and try to dispose of the dead animal. But it turns out to be a much harder task than they imagined.

2016 I 14' I Lithuania I drama
---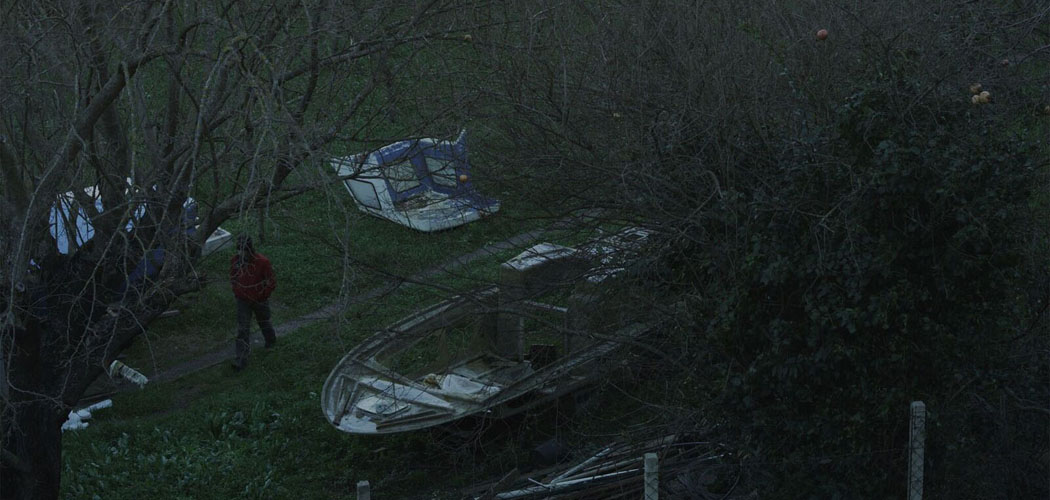 THE YARDS (Dvorišta)
DIRECTOR: Ivan Salatić
SCREENPLAY: Ivan Salatić
DOP: Ivan Marković
EDITOR: Jelena Maksimović
SOUND: Jakov Munižaba
CAST: Marko Štibohar, Luka Petrone, Sara Kosovac

PRODUCER: Bojana Radulović
PRODUCTION: Code Blue
In the backyards there are sheds, a huge old tree, wild plants with wild offspring, waste scattered around. This is where they spend their time. A decaying building is about to be destroyed and someone may go beyond. Soon one of them becomes aware of the sea.
2015 I 20' I Montenegro
Venice Film Festival 2015, Orrizonti Short Competition, Hamburg International Film Festival 2016, Tabor Film Festival, Pančevo Film Festival 2016
---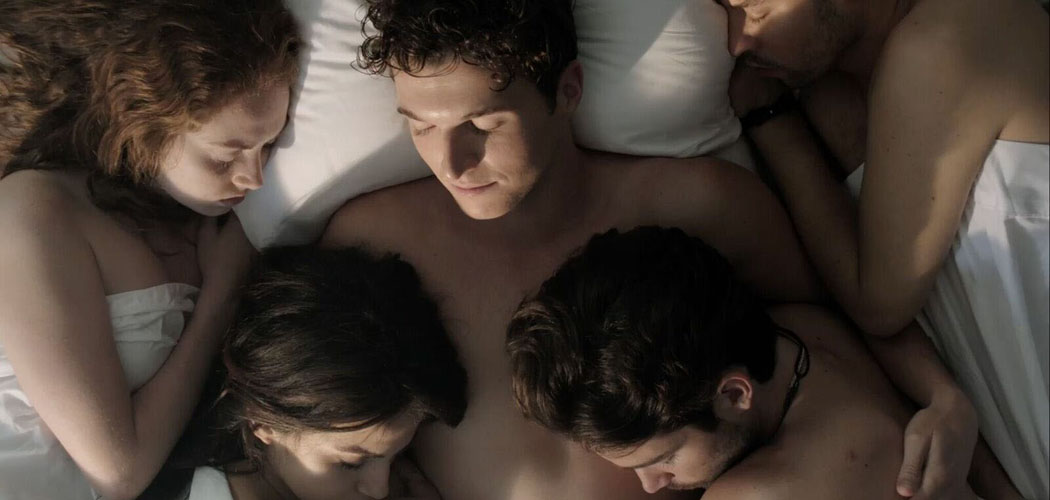 MORNIN AFTER
DIRECTOR: Patricia Chica
SCREENPLAY: Kristian Hodko
DOP: Martin Bouchard
EDITOR: Patricia Chica
SOUND: Bruno Carrière
MUSIC: Vivien Villani
CAST: Zoé De Grand Maison, Kristian Hodko, Joey Scarpellino

PRODUCERS: Patricia Chica, Byron A. Martin
PRODUCTION: Flirt Films
During a night of partying with friends, Michael comes face to face with a dilemma he's had for quite some time; of not only questioning his own sexuality, but the notion of sexual fluidity as a whole, and are labels really necessary?

2017 I 15' I Canada I LGBT drama
---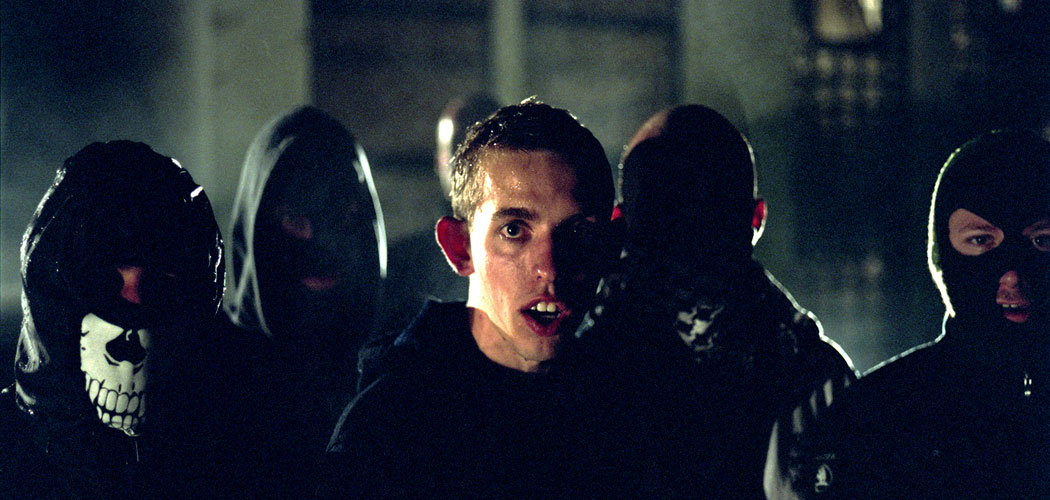 THE END (3. poločas)
DIRECTOR: Jiří Volek
SCREENPLAY: Jiří Volek
DOP: Jan Šuster
EDITOR: Matěj Šámal
MUSIC: Michal Pajdiak
CAST: Václav Neužil, Robin Pařík, Gabriela Míčová, Jan Lepšík, Maria Pavlova

PRODUCER: Tomáš Smrček, Oldřich Havelka, Jiří Volek
PRODUCTION: PUNCH Production, FAMU, Czech TV
Mara, an exemplary factory worker and father of two, is striving for a better life for his family. His efforts are derailed by his brother-in-law Paja, a hopeless teenager roped into the football hooligan life by his girlfriend Dana. Mara's life is about to change in an unexpected turn of events.
2016 I 27' I Czech Republic I drama
FAMUFEST 2016
---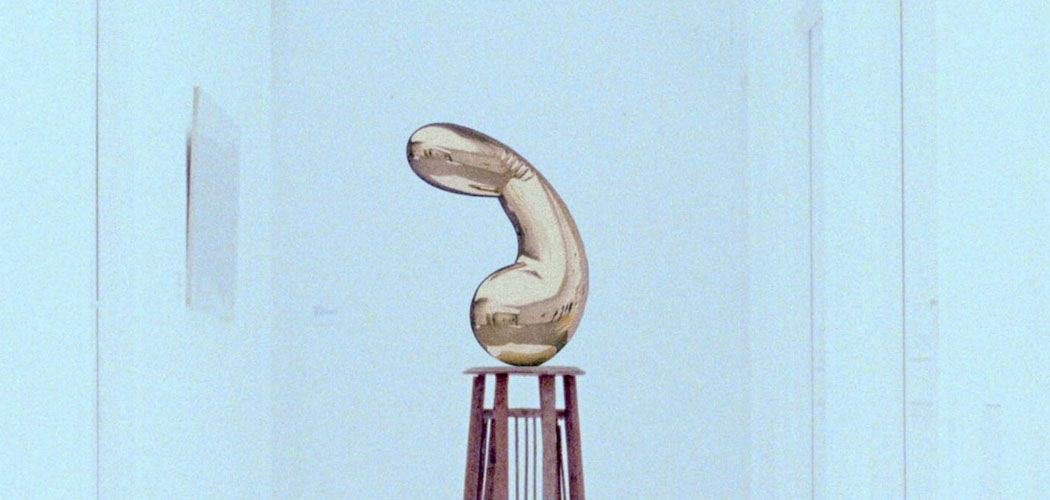 A BRIEF HISTORY OF PRINCESS X
DIRECTOR: Gabriel Abrantes
SCREENPLAY: Gabriel Abrantes
DOP: Jorge Quintela
EDITOR: Margarida Lucas
SOUND: Carlos Abreu
CAST: Filipe Vargas, Francisco Cipriano, Joana Barrios

PRODUCERS: Gabriel Abrantes, Justin Taurand, Benjamin Cook
PRODUCTION: Hermaphrodite Films, Les films du bélier, LUX
WORDL SALES: Agência da Curta Metragem
A supercharged history of sculptor Constantin Brancusi's infamous 'Princess X', a futuristic bronze phallus that is actually a bust portrait of Napoleon's equally infamous great grand niece, Marie Bonaparte.
2016 I 7'15'' I Portugal, France, United Kingdom
Curtas Vila do Conde 2016 (Best Portuguese Film), Locarno Film Festival 2016, Toronto International Film Festival 2016
---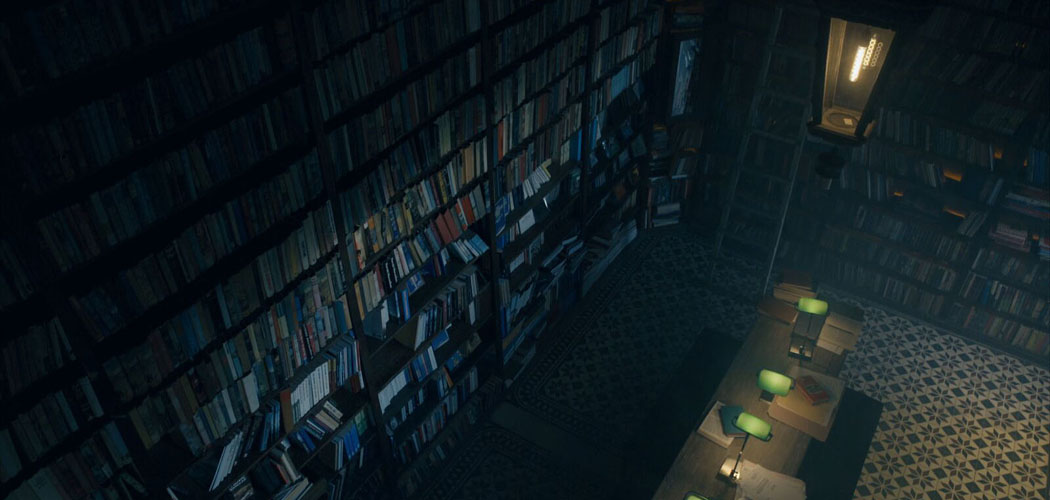 BAD HABITS
DIRECTOR: Emilios Avraam
SCREENPLAY, EDITOR: Emilios Avraam
DOP: Sofronis Sofroniou
MUSIC: George Solonos
CAST: Lorenzo Micheletto, Alexia Paraskeva, Christina Marouchou, Eleonora Serena, Paul Stewart

PRODUCER: Emilios Avraam
PRODUCTION: The Pixel Grit, Media Studios
A film about a library cataloger who makes a discovery. In his attempt to address the matter, he gets caught up in a dangerous scheme that puts him at risk. In the meantime, he forms a new habit. Good or bad? Well, that's subjective.
2016 I 15'40' I Cyprus I thirller
International Short Film Festival of Cyprus 2016 (Best Editor), Gallup Film Festival 2016, Fargo Fantastic Film Festival 2016, Montelupo Fiorentino Film Festival 2016, Monmouth Film Festival 2016, Berlin Independent Film Festival 2016, Short to the Point Film Festival 2016 (Best DOP).
---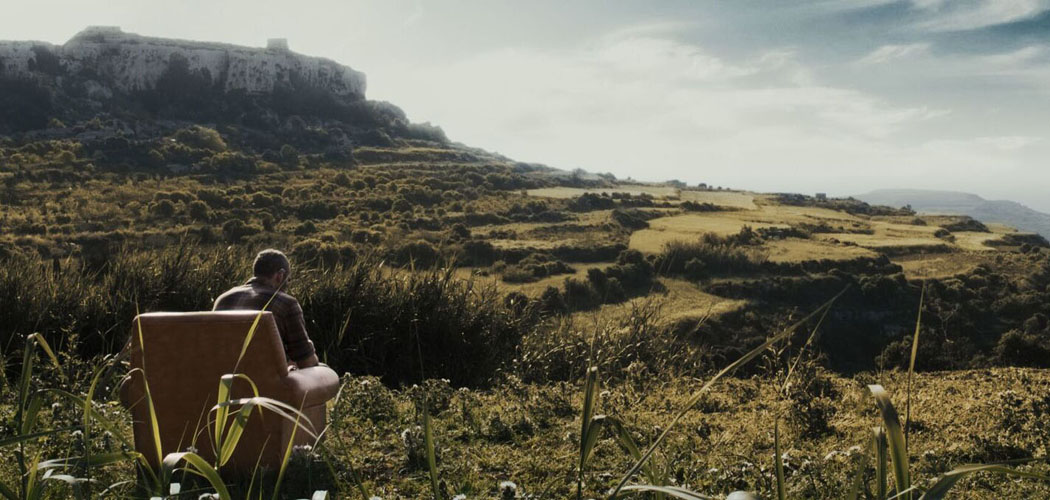 AMBIVALENT
DIRECTOR: Keith Albert Tedesco
SCREENPLAY: Mark Doneo
DOP: Sean Aquilina
EDITOR: Jake Vassallo
MUSIC: Sam Hayman
CAST: Mark Doneo, Jovana Kuzeljevic, Mark Mifsud, Kevin de Leonardo

PRODUCERS: Sean Aquilina, Maria Vella
PRODUCTION, WORLD SALES: Maka Visuals
A middle-aged deaf man lives constantly in a dilemma, relying on other people to make his daily decisions. When he is faced with a decision he needs to make by himself, his actions affect both his life and those of others.
2015 I 15' I Malta I drama
---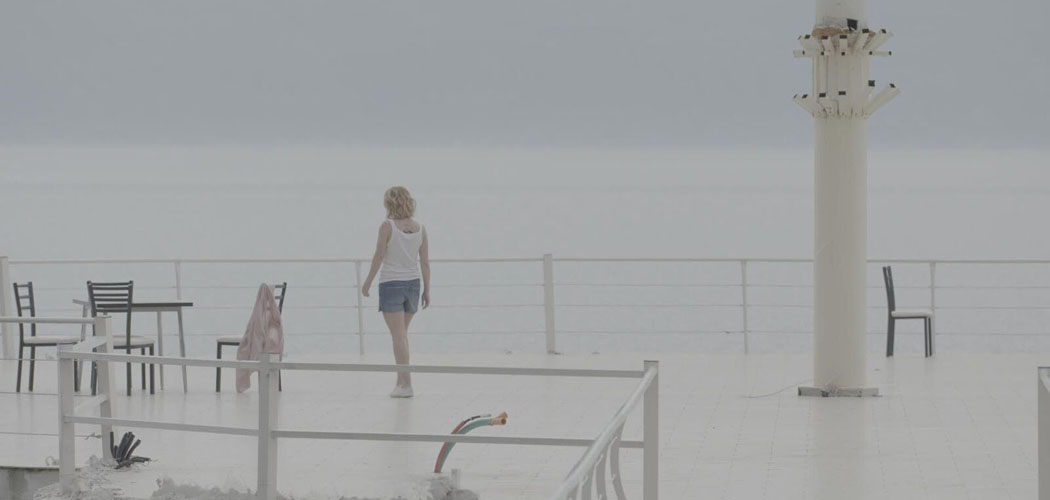 SHIRT SLEEVES (Mëngë këmishe)
DIRECTOR: Suela Bako
SCREENPLAY: Sulea Bako
DOP: Leander Ljarja
EDITOR: Eliodor Markja
CAST: Ina Gjonçi, Laert Vasili, Kaltrin Zalla, Romir Zalla, Leandër Ljarja, Stela Laknori

PRODUCERS: Sabina Kodra, Robert Budina, Gent Prizereni
PRODUCTION, WORDL SALES: Erafilm
CO-PRODUCTION: Kinostudio Dardan
Xhilda is an afraid, pregnant, young woman, that doesn't know what to do with her baby and she is visiting a hotel in the province with her boyfriend Martin.
2015 I 14' I Albania I drama
Tirana International Film Festival 2015
---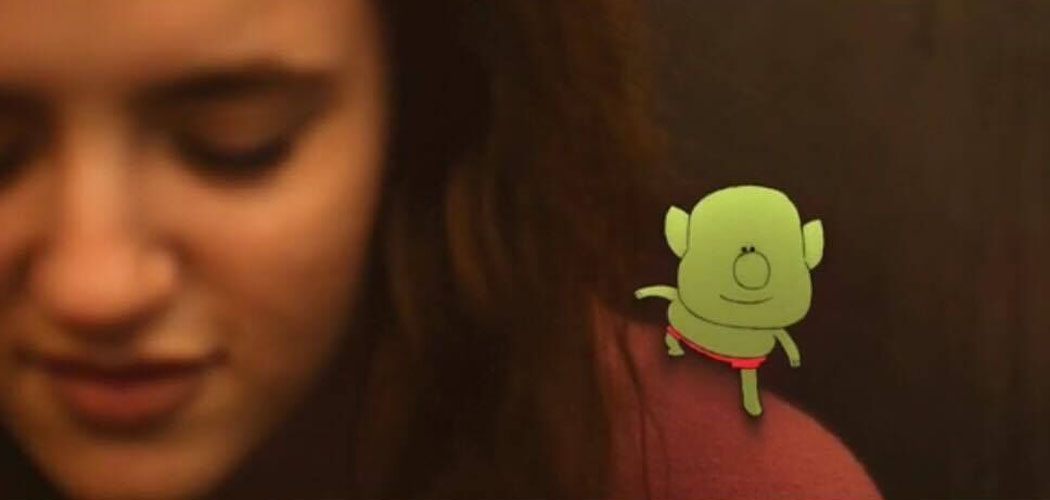 DREAM A LITTLE DREAM
DIRECTOR: Michael Iversen
SCREENPLAY: Michael Iversen
DOP: Emil Sønderby
EDITOR: Anton Falk
MUSIC: Anette Dyrlund
CAST: Victoria Q. Alguacil, Michelle Klausen

PRODUCERS: Michael Iversen, Lars Handberg Nielsen
PRODUCTION, WORDL SALES: PHI Entertainment
A film about dreaming yourself away from your own reality. A film about two girls, about the loss of innocence, or rather, to stick to and hold on to your innocence, despite harsh and inhuman conditions.
2017 I 5'30'' I Denmark I drama
---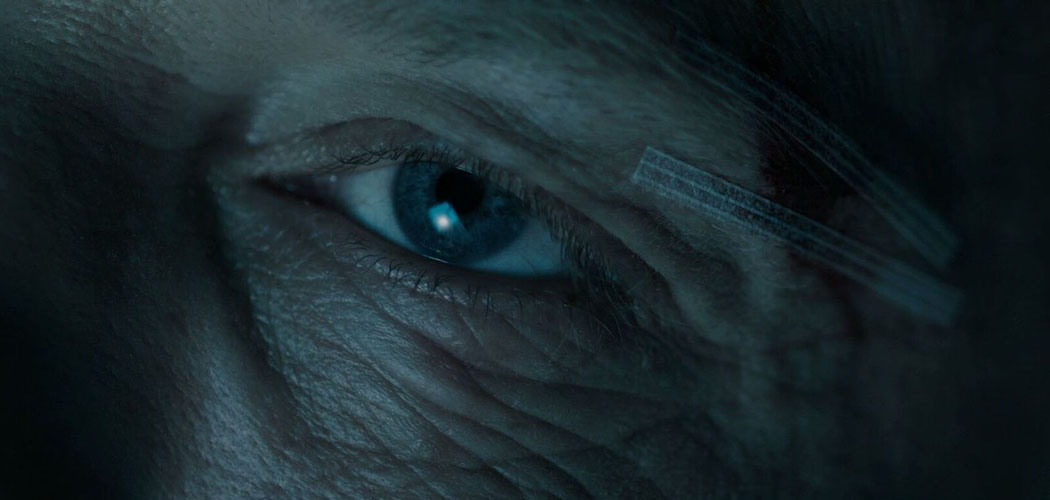 SON (Fils)
DIRECTOR: Cyrus Neshvad
SCREENPLAY: Guillaume Levil
DOP: Nikos Welter
MUSIC: Nathalie Garcia
CAST: Hervé Sogne, Brigitte Urhausen

PRODUCER: Cyrus Neshvad
PRODUCTION: Syneco
Sébastien, who can't accept his son being in a coma, begins to see him at work during the night.
2016 I 14'30'' I Luxemburg I drama, thriller
Nottingham Film Festival 2016 (Best International Short), Budapest Film Festival 2016 (Best Plot), Winchester Film Festival 2016 (Special Mention), OMAI Film Festival 2016 (Best Actor & Actress), Genre Celebration Festival 2016 (Best Horror Short), New York City Film Festival 2016 (Best Short Horror, Best Actor), Haryana Short Film Festival 2016 (Best Director), Baja Cinefest 2017 (Best Cinematography).
---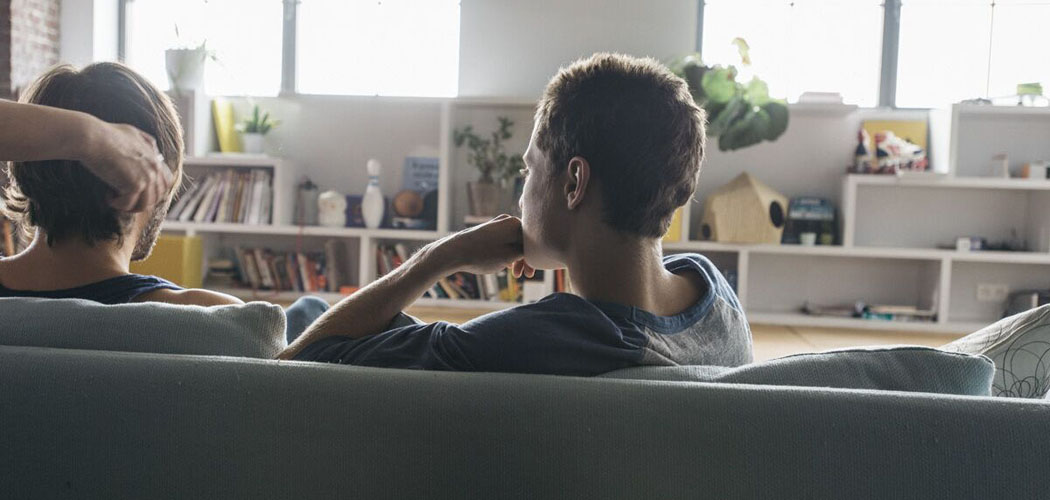 FOLLOW ME (Volg mij)
DIRECTOR: Anthony Schatteman
SCREENPLAY: Anthony Schatteman, Stephen Dhondt
DOP: Ruben Appeltans
EDITOR: Thijs Van Nuffel
SOUND: Nick Leyers
MUSIC: Benjamien Lycke
CAST: Ezra Fieremans, Maarten Ketels, Lien Maes

PRODUCER: Sven Spur
PRODUCTION: The New Generation
Jasper (18) is confronted with the dilemmas of growing up. He observes the life of his teacher, who he is madly in love with. When he confronts him with these new and strange feelings, he learns the hardness of life.
2015 I 14'30'' I Belgium I drama
---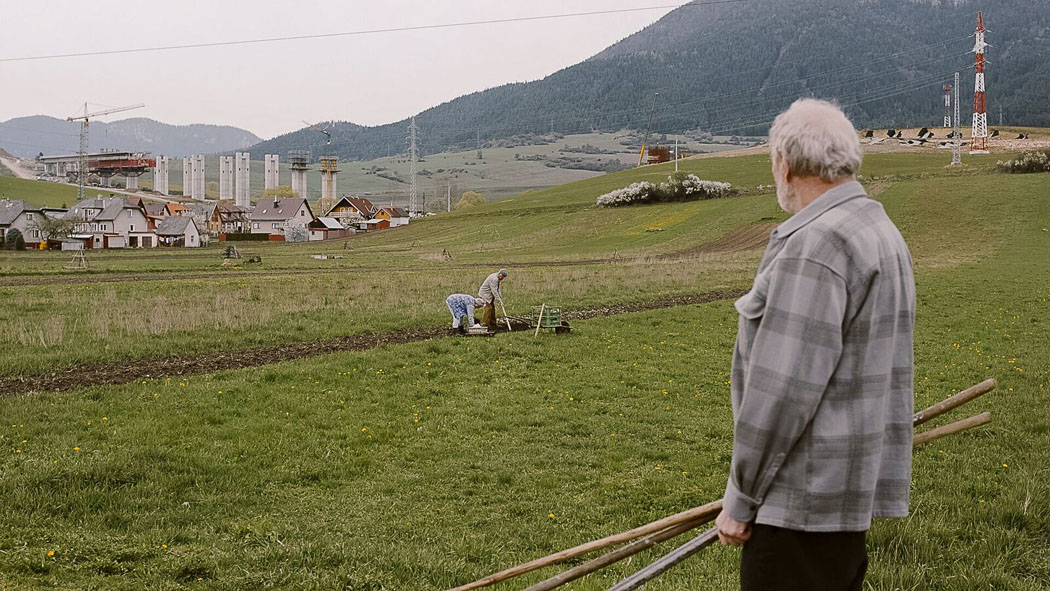 HUSBAND JAN WITH FAMILY (Manžel Ján s rodinou)
DIRECTOR: Pavol Čižmár
SCREENPLAY: Jakub Medvecký, Pavol Čižmár
DOP: Radka Šišuláková
EDITOR: Peter Sedláčik
CAST: Ivan Romančík, Ľudmila Swanová, Ivan Martinka, Ela Lehotská

PRODUCER: Veronika Elekaničová
PRODUCTION, WORLD SALES: Slovak Film Institute
Jan's mentally ill wife Maria is lost because of Jan. The search for Maria helps Jan realising that he can no longer demand how everything should work. If he continues his habits, the most important thing will be lost – the loving relationship.
2016 I 20' I Slovakia
---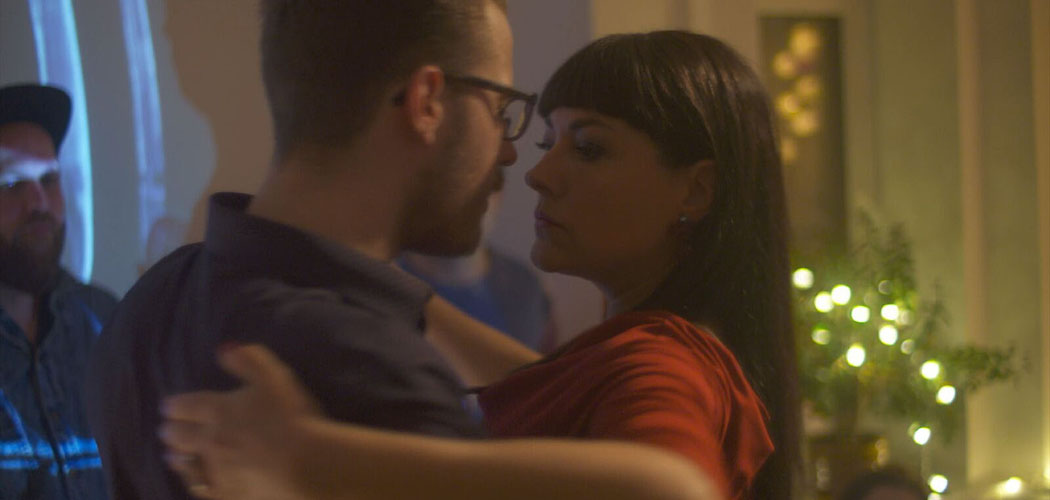 TANGO
DIRECTOR: Dace Pūce
SCREENPLAY: Dace Pūce
DOP: Andrejs Rudzāts, Jānis Indriks
EDITOR: Anna Ansone
SOUND: Ilvars Veģis
CAST: Baiba Broka, Reinis Boters, Jana Herbsta

PRODUCER: Daiga Livčāne
PRODUCTION: Latvian Culture Academy, Marana Productions
WORLD SALES: Latvian Culture Academy
Helen is a confident and good-looking single mother who is raising her only son Dainis. They attend tango lessons together. Helen suspects that her beloved son has a girlfriend. When Dainis invites both of them to a party, a disaster strikes.
2016 I 24' I Latvia I psychological drama
---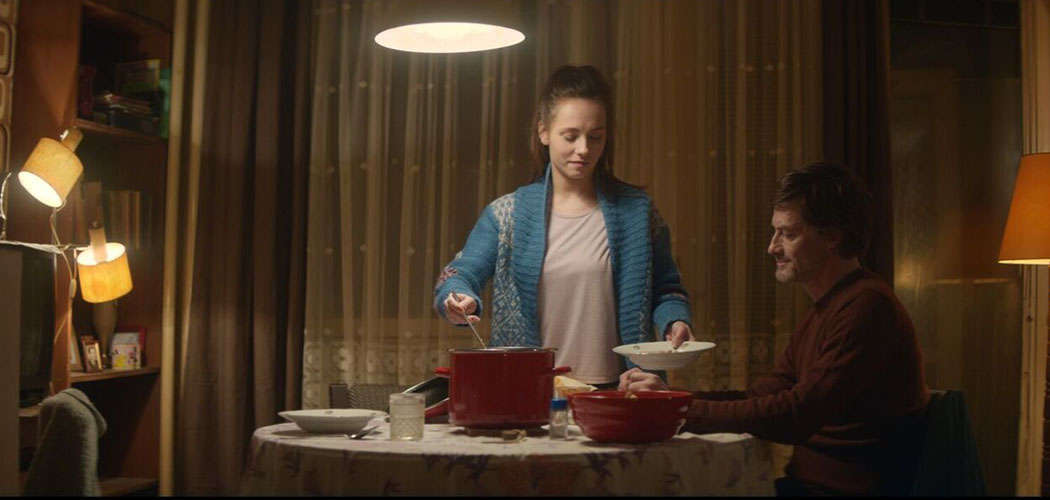 DAD
DIRECTOR: Markus E. Müller
SCREENPLAY, DOP: Markus E. Müller
EDITOR: Bojan Kosović
SOUND: Zoran Maksimović
MUSIC: Nikola Jeremić
CAST: Goran Šušljik, Jovana Stojiljković, Adnan Hasković

PRODUCER: Therese Seemann
PRODUCTION, WORLD SALES: Mueller & Co Cinematographers
Marko is a single father struggling to survive in the post war economic crisis in Serbia and is trying to secure his daughter Azra's future. To do this, he is prepared to make the ultimate sacrifice.
2016. I 25'11'' I Austria I drama
---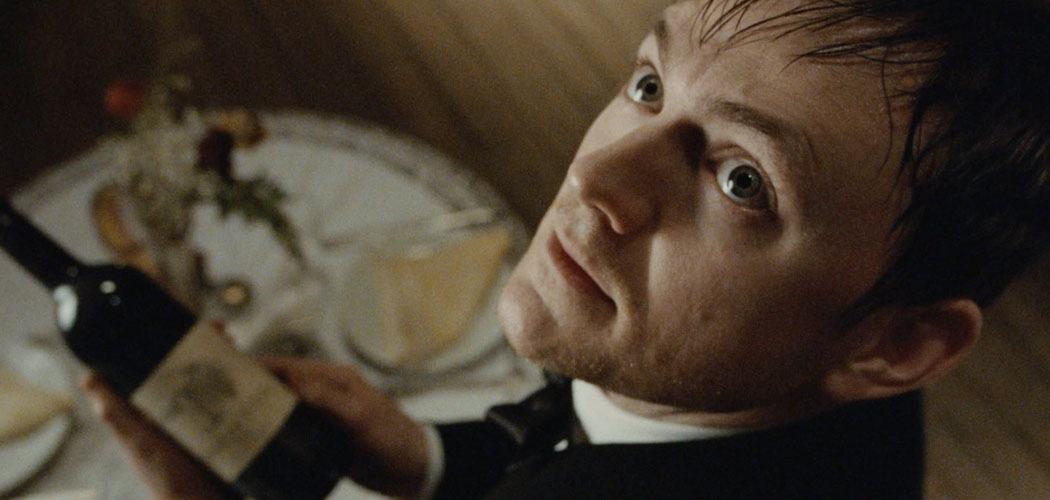 WHO'S WHO IN MYCOLOGY (Kdo je kdo v mykologii)
DIRECTOR: Marie Dvořáková
SCREENPLAY: Micah Schaffer, Marie Dvořáková, Tony Hendra
DOP: Martin Žiaran
EDITOR: Marie Dvořáková
MUSIC: Phil Servati
CAST: Joel Brady, 
Johana Schmidtmajerová

PRODUCERS: Marie Dvořáková, Marta Kuchynková, Milan Kuchynka
PRODUCTION, WORLD SALES: Negativ

CO-PRODUCTION: Czech Television

A young trombone player spends an adventurous night trying to open an impossible bottle of wine. An unconscious girl, a crooked bookcase and some mold get in his way, turning his world upside down. When the night is over he is forced to commit the ultimate act of courage.
2016 I 16' I Czech Republic, United States of America
Karlovy Vary International Film Festival 2017, Palm Springs Shortfest 2017, Cleveland International Film Festival 2017
FRIEND COUNTRY - CZECH REPUBLIC

---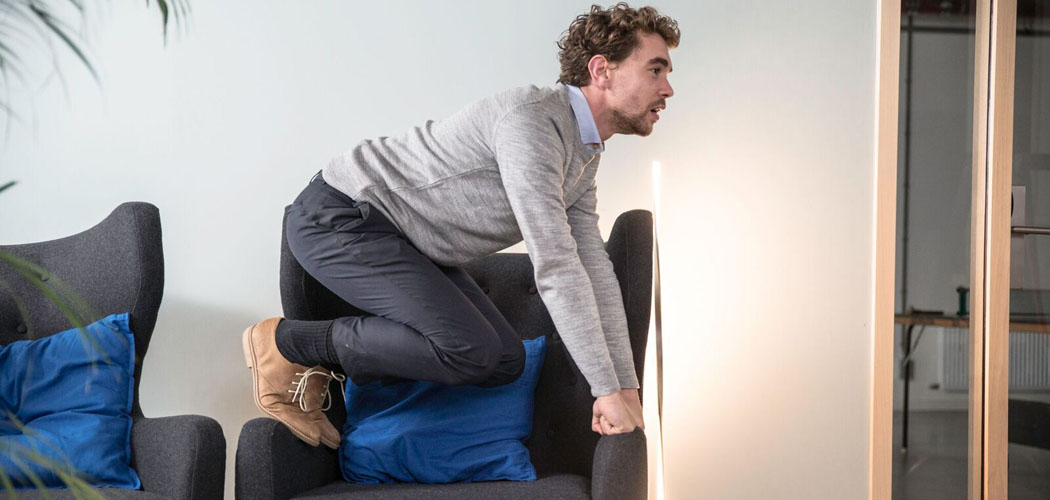 GIRAFFE
DIRECTOR: Janne Schmidt
SCREENPLAY: Paul Bontebal
DOP: Martijn Cousijn
EDITOR: Wietse de Zwart
MUSIC: Jeffrey Van Rossum
CAST: Jacqueline Blom, Bram Suijker, Tobias Nierop, Britte Lacher

PRODUCER: Janne Schmidt
PRODUCTION: J.S. Film
When Elsa is hired by a call center company, after a somewhat remarkable job interview, she can start off immediately. However, after a short introduction a certain problem occurs. Elsa and her team cannot satisfy the unusual request from the caller and the sales volume starts to decrease rapidly.
2016 I 7' I The Netherlands I comedy
London – Worldwide Comedy Short Film Festival 2016, Shortcutz Amsterdam 2016, Portland Comedy Film Festival 2017