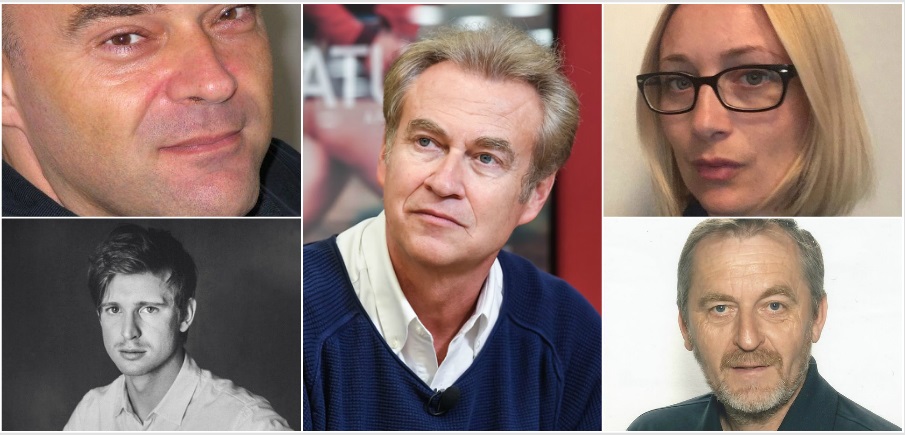 Croatian Programme Jury:


Josip Grozdanić, Zrinko Ogresta, Mladen Ožbolt, Ivana Zozoli, Vedran Živolić
Josip Grozdanić (1969) graduated from the Faculty of Mechanical Engineering and Naval Architecture in Zagreb. He writes film reviews for Hrvatski filmski ljetopis, Zapis, Vijenac, shows Savršeni svijet at Croatian Radiotelevision, radio shows Filmoskop, Licem u lice, Filmomanija. He has taught at the School of Media Culture dr. Ante Peterlić, and has been a member of the jury at numerous festivals, for example, at the 18th Motovun Film Festival as a member of FIPRESCI.
Zrinko Ogresta (1958) is a Croatian screenwriter and director, head of film directing studies and professor at the Academy of Dramatic Art, and a member of the European Film Academy. He graduated in directing in 1982 in Zagreb. He is the author of feature films that have received awards at prominent festivals: from the nomination for the European Film Award for his film Fragments, Prix Italia for his film Washed Out and the Special Jury Prize at Karlovy Vary for his film Here, to the Special Mention at the Berlinale for his film On the Other Side. He is the three-time winner of Pula Film Festival: Washed Out (1995), Here (2003), and On the Other Side (2016).
Mladen Ožbolt (1957) graduated in 1982 from the Faculty of Architecture in Zagreb. The same year, he started working in film as assistant production designer for Sophie's Choice. He has worked on numerous films as construction manager, set dresser or art director, and on some films as production designer: Janosz, The Great Escape, Arséne Lupin, Peacemaker, Winnetou; and on Croatian films and series: Golden Years, Winter in Rio (Golden Arena Award), Armin, Sorry for Kung Fu, The Melon Route (Golden Arena Award), The Blacks, Metastases, The High Sun, etc.
Ivana Zozoli Vargović (1979) graduated in 2002 from the Faculty of Textile Technology in Zagreb, where she also graduated in costume design in 2013. She started working as assistant costume designer in theatre (Croatian National Theatre, City Theatre Trešnja, Dubrovnik Summer Festival), and then in film: Behind the Glass, The Melon Route, Sleep Sweet, My Darling, The Society of Jesus, etc. She has worked as costume designer in films and TV series: Black and White World I and II, Road Patrol, All the Best (Golden Arena Award), Shooting Stars, The Reaper, One Shot, You Carry Me, The Blacks, etc.
Vedran Živolić (1986) earned his MA at the Academy of Dramatic Art in Zagreb. He has been a member of the Zagreb Youth Theatre ensemble since 2010. He has won the Golden Arena for best acting performance in the film Lazar directed by Svetozar Ristovski.
---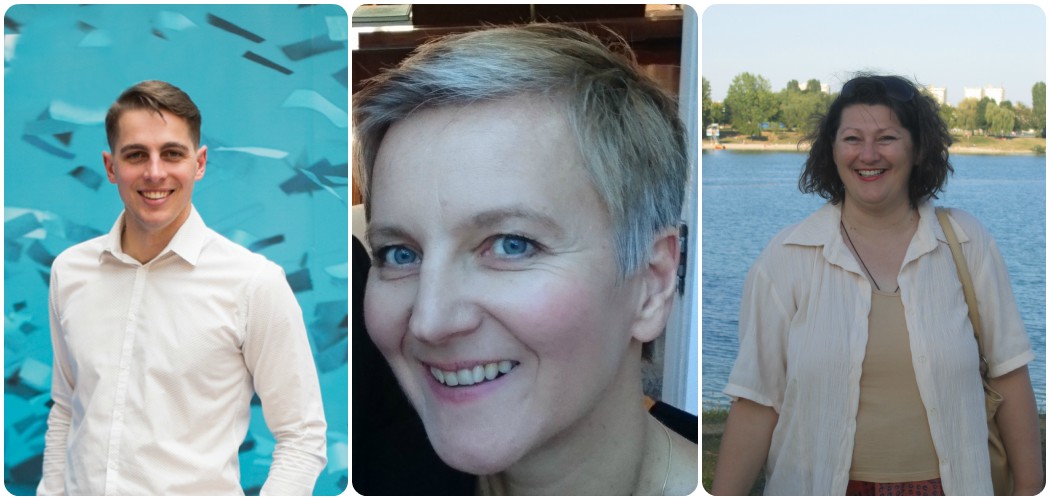 FEDEORA – Federation of Film Critics of Europe and the Mediterranean Jury
Ondrej Biba, Natascha Drubek, Marijana Jakovljević
Ondrej Biba is a film critic, journalist, author and a radio brodcaster. He studied at the University of Economics, Prague and at the King's College London. He holds a doctorate in Philosophy of Science and teaches as a guest lecturer at the University of West Bohemia. He is program advisor and presenter for several film festivals.
Natascha Drubek is a researcher, writer and editor in the area of Central and East European cinemas and cultures. She received her PhD from the University of Munich in Slavic literature. She has worked as a Film Editor for ARTMargins (2003–2014), and an Editor in Chief of Apparatus (2015). In 2016, she was a Visiting Professor at the Freie Universität Berlin.
Mirjana Jakovljević graduated in comparative literature and French language and literature at the Faculty of Humanities and Social Sciences in Zagreb. She writes about literature, classical music, film, theatre, spirituality and theology. This year she is one of the selectors for Croatian Film Days.
---
Young Cinephiles Jury of the 64th Pula: Croatian Programme (Croatian film and co-productions)
Matej Beluhan (1993), student
Rahela Vešković (1990), film critic
Karlo Žganec (1996), student