Selected feature films:

The White King, Alex Helfrecht, Jörg Tittel, Germany/Sweden/Hungary
Emo The Musical, Neil Triffett, Australia
Teenage Love Bombs (Vindmøllernes Sus), Mads Erichsen, Denmark
Feather, Roan Johnson, Italy
Vincent and the End of the World, Cristophe Van Rompaey, France/Belgium

Selected short films:
Pearl, Patrick Osborne, SAD
Getting Fat in a Healthy Way (Как да надебелеем здравословно), Kevork Aslanyan, Bulgaria/Germany
---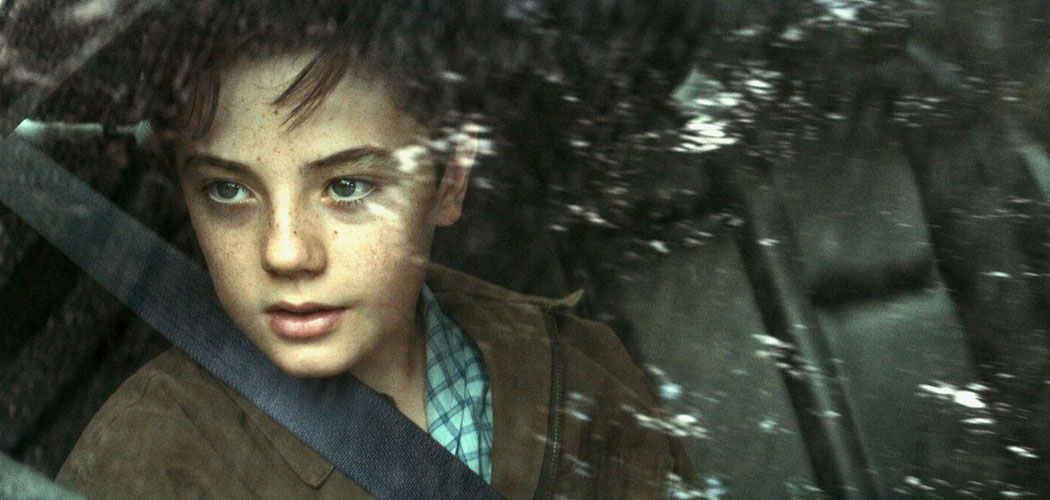 THE WHITE KING
DIRECTORS: Alex Helfrecht, Jörg Tittel
SCREENPLAY: Alex Helfrecht, Jörg Tittel
DOP: René Richter

EDITOR: Peter R. Adam
MUSIC: Joanna Bruzdowicz
CAST: Lorenzo Allchurch, Agyness Deyn, Jonathan Pryce, Fiona Shaw, Olivia Williams, Greta Scacchi, Ólafur Darri Ólafsson

PRODUCERS: Philip Munger, Teun Hilte
PRODUCTION: Oiffy
WORLD SALES: The Little Film Company
Djata is a care-free 12-year-old growing up in a brutal dictatorship. When the government imprisons his father, and Djata and his mother Hannah are labeled traitors, the boy will not rest until he sees his father again.
Alex Helfrecht and Jörg Tittel are a longstanding directing, writing and producing team based in London. The have founded production company Oiffy in 2011 with producer Philip Munger. This is their feature film debut.

2016 I 89' I United Kingdom I SF, drama
---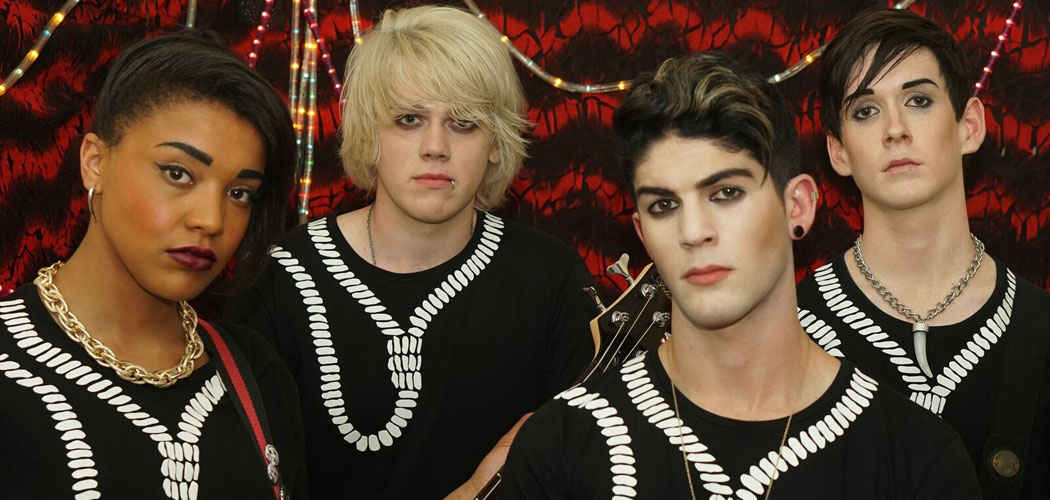 EMO THE MUSICAL
DIRECTOR: Neil Triffett
SCREENPLAY: Neil Triffett

DOP: Ellery Ryan
EDITOR: Ian Carmichael
SONGS: Neil Triffett,
 Craig Pilkington, Charlotte Nicdao
CAST: Benson Jack Anthony, Jordan Hare,
 Rahart Adams,
 Jon Prasida, Bridie Carter, Lucy Barrett,
 Craig Hyde-Smith, 
Ben Bennett, 
Geraldine Viswanathan

PRODUCER: Lee Matthews

PRODUCTION, WORLD SALES: Matthewswood Pty
Ethan, a sullen high-school student whose life is defined by what he hates, finds love with a blindly optimistic Christian girl Trinity, much to the annoyance of his angst-filled band mates and her evangelistic brethren.
Neil Triffett (1988), Tasmania, graduated from the Victorian College of the Arts in 2010. In 2014 his short film Emo (The Musical) was 
awarded a Special Mention at the 2014 Berlinale.
2016 I 94' I Australia I high school musical
Melbourne International Film Festival 2016, Berlin International Film Festival 2017
---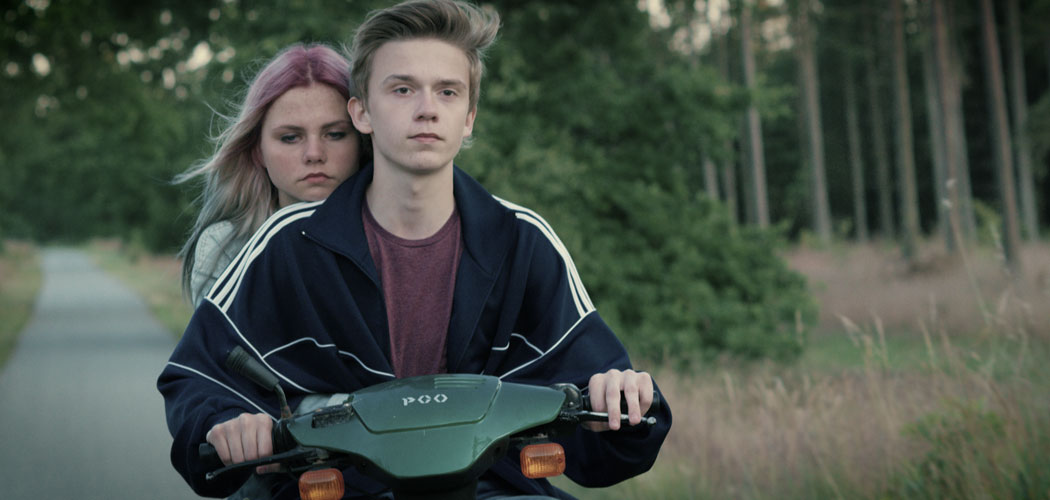 TEENAGE LOVE BOMB (Vindmøllernes Sus)
DIRECTOR: Mads Erichsen
SCREENPLAY: Mads Erichsen
DOP: Anders Lindved
EDITOR: Martin Anthon Sørensen
MUSIC: Claus Gahrn
CAST: Nikolaj Petersen, Maria Petersen, Elias Munk, Meike Bahnsen, Michael Brostrup

PRODUCER: Mads Erichsen
PRODUCTION: Burning Films
WORLD SALES: California Pictures
7th grader Thomas lives in a small city in Denmark. He's in love with the schools tough girl, Vikki and to get close to her, he has to help her and a gang of older boys blow up their teacher's bike.
Mads Erichsen belongs to the new generation of Danish directors who don't have any official schooling. Teenage Love Bomb is his debut feature film and it's partly based on his own childhood experiences in Jylland.
2016 I 85' I Denmark I drama, thriller
Arohanui Film Festival 2016, CPH PIX 2016, Atlanta Film Festival 2017, Tokyo Lift-Off Film Festival 2017 (Beast Feature Narrative)
---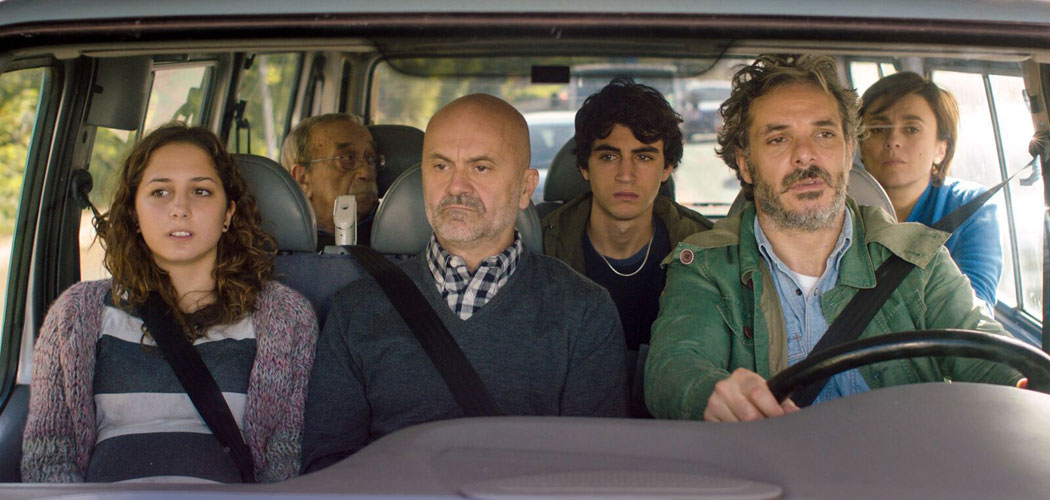 FEATHER (Piuma)
DIRECTOR: Roan Johnson
SCREENPLAY: Ottavia Madeddu, Carlotta Massimi, Davide Lantieri, 
Roan Johnson

DOP: Davide Manca

EDITOR: Paolo Landolfi, Davide Vizzini

MUSIC: Paolo Tomio

CAST: Luigi Fedele, Blu Yoshimi, Michela Cescon, Sergio Pierattini, Francesco Colella

PRODUCERS: Carlo Degli Esposti, Nicola Serra
PRODUCTIONS: A Sky Cinema, Palomar
WORLD SALES: True Colours
A story of impending adulthood for high-school lovers Cate and Ferro, whose carefree post-graduation plans are suddenly changed by an unplanned pregnancy.
Roan Johnson (1974) has been teaching at Pisa University, John Cabot University and the Centro Sperimentale di Cinematografia since 2002. He has directed three feature films.
2016 I 98' I Italy I comedy
Venice International Film Festival 2016, Saas-Fee Filmfest 2017
---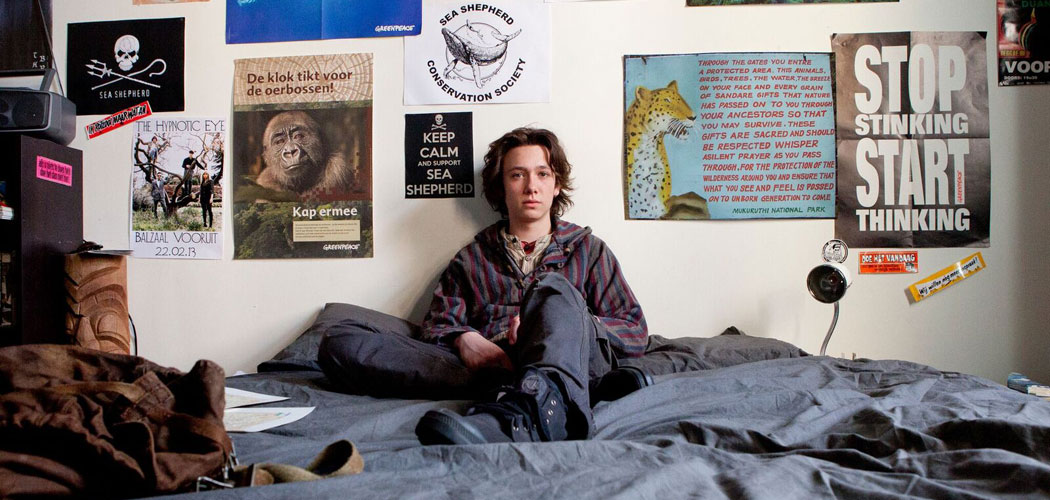 VINCENT AND THE END OF THE WORLD
DIRECTOR: Christophe Van Rompaey
SCREENPLAY: Jean-Claude van Rijckeghem
DOP: David Williamson

EDITOR: Alain Dessauvage 

MUSIC: Nicolas Repac
CAST: Alexandra Lamy, Spencer Bogaert, Barbara Sarafian, Geert van Rampelberg

PRODUCERS: Dries Phlypo, Emmanuel Giraud, Aurélie Bordier, Jean-Claude van Rijckeghem, Pierre Vinour
PRODUCTION: A Private View (BE)
CO-PRODUCTIONS: Les Films de la Croisade (FR), Les Enragés (FR)
WORLD SALES: Beta Cinema
Vincent is a 17-year old suicidal ecologist who drives his family crazy. Vincent's aunt Nikki takes him on a trip to France, convinced that the boy's obsession is related to his suffocating mother.
Christophe Van Rompaey's (1970) debut feature film Moscow, Belgium (2008) won three awards at the 2008 Cannes Critics' Week. His next features are Lena (2012) and Vincent and The End of The World.
2016 I 121' I Belgium, France I drama, comedy
Locarno Film Festival 2016 (Best Actress), BUFF International Film Festival 2017, Sofia International Film Festival 2017
---
PEARL
DIRECTOR: Patrick Osborne
SCREENPLAY: Patrick Osborne
DOP: Patrick Osborne, Cassidy Curtis
EDITOR: Steven Riley
MUSIC: Pollen Music Group
CAST: Kelly Stoltz, Nicki Bluhm

PRODUCER: David Eisenmann
PRODUCTION: Evil Eye Pictures
CO-PRODUCTIONS: Baraboom Studios, Steelwool Games, Google Spotlight Stories
WORLD SALES: Google Inc.
Pearl follows a girl and her dad as they crisscross the country chasing their dreams. It's a story about the gifts we hand down and their power to carry love. And finding grace in the unlikeliest of places.
Patrick Osborne is an Academy Award winning director for best animated short film Feast in 2015. He is currently directing Battling Boy and Nimona. He worked as an animator on films such as Wreck-It Ralph (2012).
2016 I 5'45'' I USA I animated film
Tribeca International Film Festival 2016, Traverse City International Film Festival 2016, Academy Awards 2016 / Oscar 2016 (nomination Best Animated Short Film).
---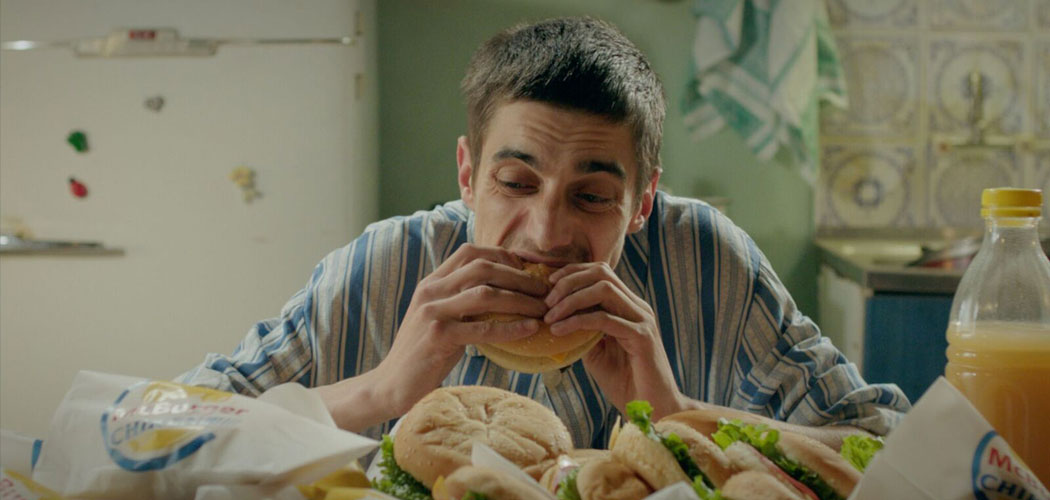 GETTING FAT IN A HEALTHY WAY (Как да надебелеем здравословно)
DIRECTOR: Kevork Aslanyan
SCREENPLAY: Kevork Aslanyan, Georgi Merdzhanov
DOP: Boris Slavkov
EDITOR: Kevork Aslanyan
MUSIC: Julien Diaz

CAST: Ovanes Torosyan, Petyo Cekov, Keti Raykova, Tsvetomira Daskalova

PRODUCERS: Toma Waszarow, Anna Stoeva
PRODUCTION, WORLD SALES: Revo Films
KOPRODUKCIJE: Audiovideo Orfey, Magic Shop, LeonAudio, Peak Audio, Pink Sheep Think, Tanuki Films
In a world where gravity is weak and skinny people fly into the sky, Constantine has never left the apartment he shares with his father Atanas. But one day the beautiful stewardess moves into the building.
Kevork Aslanyan (1985) graduated at the London Film Academy in 2012. He is well know for his work as an editor on feature films. This is his directorial debut.
2015 I 22'I Bulgaria, Germany I SF
Brest European Short Film Festival 2016 (Special Mention), Chicago International Children's Film Festival 2016 (Second Prize), Lucania Film Festival 2016 (Jury Award), Bucheon International Fantastic Film Festival 2016, Sedicicorto International Film Festival 2016, Internationale Kurzfilmwoche Regensburg 2017.