Odabrani naslovi u kategoriji Animirani film:


Astronaut of Featherweight (Astronaut od perolaka), Dalibor Barić
Red Riding Hood Redux (Crvenkapica Redux), Danijel Žeželj
Gamer girl Irena Jukić Pranjić
They Live by Night, (Oni žive noću), Goran Trbuljak
The Last Quest (Posljednji izazov), Božidar Trkulja


• Koprodukcija
Hedgehog's Home (Ježeva kuća), Eva Cvijanović (Kanada, Hrvatska)
---
ASTROANUT OF FEATHERWEIGHT (Astronaut od perolaka)

DIRECTOR: Dalibor Barić
SCREENPLAY, ANIMATION: Dalibor Barić
DOP: Daniel Bakotić
EDITOR: Iva Kraljević
SOUND: Dalibor Barić, Bojan Kondres

PRODUCER: Vanja Andrijević
PRODUCTION, WORLD SALES: Bonobostudio
Astronaut of Featherweight is a dark vision of the hypercapitalist transhuman society in which body is a commodity and money is immortality. From space spa colonies to alien plantations, everybody is forced to take care of their bodies.

Dalibor Barić (1974) is an artist, film director and a VJ performer. He won the Vedran Šamanović Award in 2015 for the film Unknown Energies, Unidentified Emotions. Films: Spectres of Veronica (2011), New Hippie Future (2011), etc.
Animafest Zagreb 2017

PULICA+

2017 Ι 27'
---
RED RIDING HOOD REDUX (Crvenkapica Redux)

DIRECTOR: Danijel Žeželj
SCREENPLAY, ANIMATION: Danijel Žeželj
DOP: Domagoj Lozina
EDITOR: Dubravka Turić
SOUND: Hrvoje Štefotić

PRODUCER: Vinko Brešan
PRODUCTION, WORLD SALES: Zagreb film
Midday sun is frying the post-industrial landscape. Little Red Riding Hood is on her way to her grandmother's cottage. She diverts from the road and enters an abandoned factory building, and then proceeds to the dark forest.

Danijel Žeželj (1967) publishes graphic novels and illustrations. He works with Marvel, The New York Times, Harper's Magazine, etc. He is the co-founder of the graphic workshop Petikat. Films: Thousand (2014), Fibonacci Bread (2012).

Animafest Zagreb 2017, Animocje 2017

2017 Ι 11'53''
---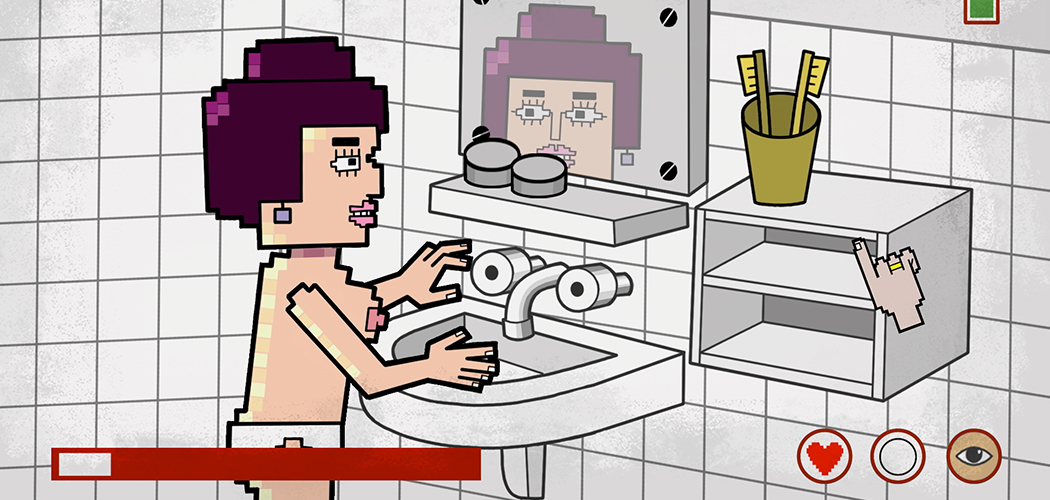 GAMER GIRL

DIRECTOR: Irena Jukić Pranjić
SCREENPLAY, DESIGN: Irena Jukić Pranjić
ANIMATION: Ana Horvat, Juliana Kučan
EDITOR: Marin Juranić, Mateo Tomislav Klarić
SOUND: Hrvoje Štefotić

PRODUCERS: Maša Udovičić, Matija Pisačić
PRODUCTION, WORLD SALES: Luma Film
CO-PRODUCTION: UO Anima
A love story with a happy beginning and a sad ending, set in a computer game. Its fixed and unchangeable qualities are reminiscent of social norms and limitations, leaving the protagonist with very few chances to fight for her choice in life.
Irena Jukić Pranjić (1973) graduated from the Academy of Fine Arts in Zagreb. She works with graphic novels, pedagogic work, book editing and TV series. Films: The Soul Ornament (2011), Lust (2014).

Animafest Zagreb 2017, Golden Kuker 2017, MECAL 2017, Anima Mundi 2017
2016 Ι 9'26''
---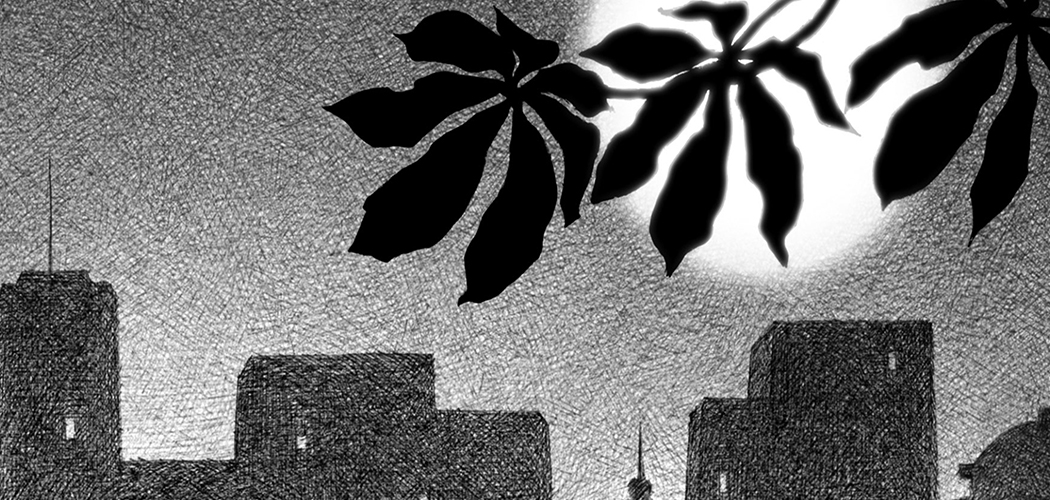 THEY LIVE BY NIGHT (Oni žive noću)

DIRECTOR: Goran Trbuljak
SCREENPLAY, DOP: Goran Trbuljak
ANIMATION: Elizabeta Abramović, Zvonimir Delač, Mirela Ivanković Bielen, Sibille Mordej, Ira Bulić
EDITOR: Višnja Skorin
MUSIC: Zoran Ščekić

PRODUCER: Vinko Brešan
PRODUCTION, DISTRIBUTION: Zagreb film
A film about a domestic cockroach who is bad at flying, but very eager to improve his skills. Thanks to an amorous, compassionate firefly and great effort, he will manage to achieve the impossible.

Goran Trbuljak graduated from the Academy of Dramatic Arts in Zagreb. As a DOP he was awarded five Golden Arenas at Pula Film Festival. Animated films: Every Day By Itself, Never Together (2002), Duplex (2005), etc.
Animafest Zagreb 2016, Adana International Golden Boll Film Festival 2016 , Balkanima Festival 2016, Tofuzi 2016, International Animated Film Festival Banja Luka 2016, Tuzla Film Festival 2016, International Istanbul Short Film Festival 2016

2016 Ι 8'18''
---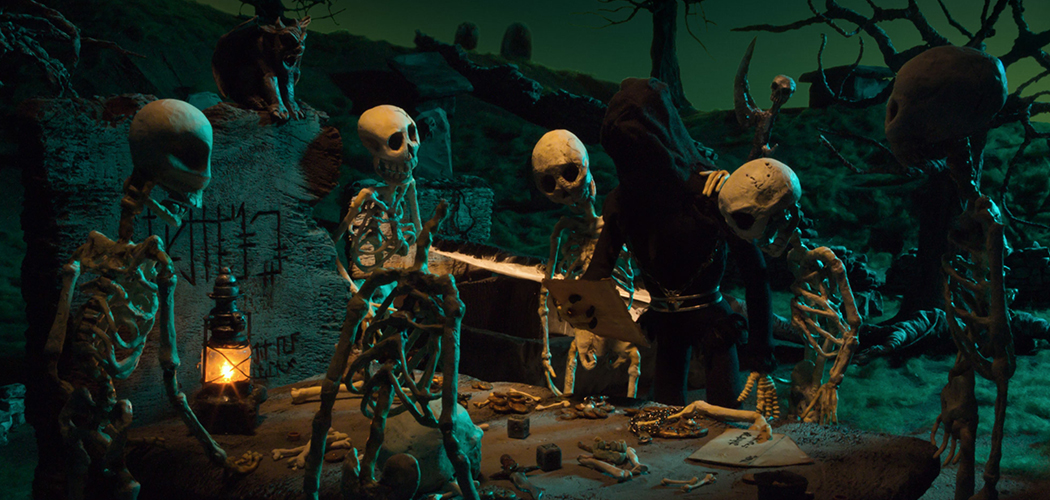 THE LAST QUEST (Posljednji izazov)

DIRECTOR: Božidar Trkulja
SCREENPLAY, EDITOR, DESIGN: Božidar Trkulja
ANIMATIORS: Antonija Veljačić, Pavao Stanojević, Antonia Begušić
DOP: Pavao Stanojević
MUSIC: Vladimir Sokačić, Božidar Trkulja
VOICES: Vladimir Sokačić, Božidar Trkulja, Hrvojka Begović, Slave Lukarov, Domagoj Vorberger, Martin Babić

PRODUCER: Vinko Brešan
PRODUCTION, DISTRIBUTION: Zagreb film

Five brave heroes. Three encouraging dwarfs. One tempting prize. Greed, vanity and lust in the contest until the very end. Who could be worthy?

Božidar Trkulja (1975) works as a journalist and film critic in newspapers and on Croatian National Television. He is author of stop motion puppet film In the Beginning of Time (2012).

Animafest Zagreb 2017, KIKI 2017

2017 Ι 16'
---
• Co-Production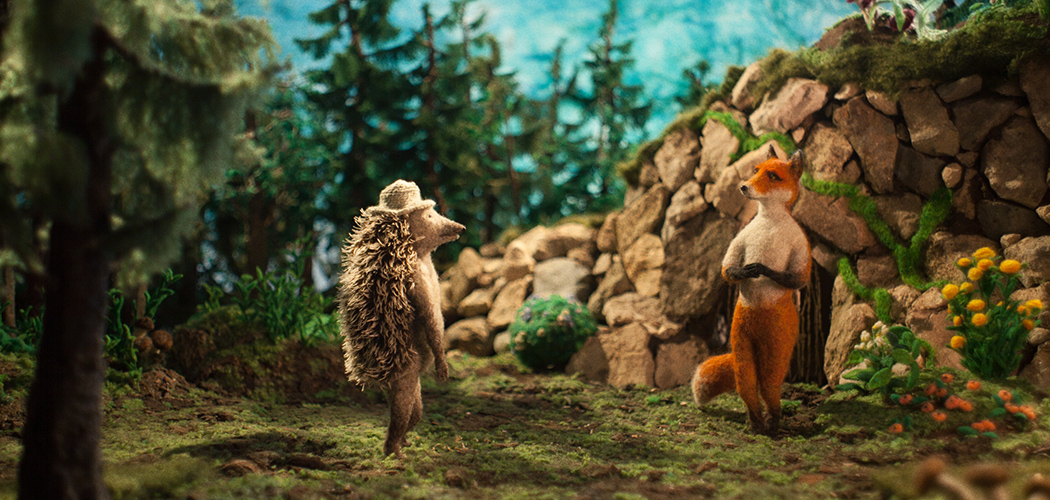 HADGEHOG'S HOME (Ježeva kuća)

DIRECTOR: Eva Cvijanović
SCREENPLAY: Eva Cvijanović
ANIMATION: Ivana Bošnjak, Thomas Johnson
EDITOR: Eva Cvijanović, Iva Kraljević
DOP: Ivan Slipčević
MUSIC: Darko Rundek
NARATOR: Rade Šerbedžija

PRODUCERS: Jelena Popović, Vanja Andrijević
PRODUCTION: National Film Board of Canada
CO-PRODUCTION, DISTRIBUTION: Bonobostudio
WORLD SALES: Bonobostudio, NFB

In a lush and lively forest lives a Hedgehog. His unwavering devotion to his home annoys a quartet of insatiable beasts. Together, they march off towards Hedgehog's home and spark a tense and prickly standoff.

Eva Cvijanović (1984) is a Concordia University graduate. She has worked on documentary films, puppet animations, video games, etc. Films: Seasick (2012), The Kiss (2011), Play (2008, graduation film).

Berlinale 2017 (Special Mention), Holland Animation Film Festival 2017, Zlin Film Festival 2017, KIKI 2017 (Best Film), Animafest Zagreb 2017, Annecy International Animation Festival 2017
PULICA+

2017 Ι 10' Canada, Croatia
---